Taxi becomes star of the square
The London taxi has once again landed a starring role as it appears on the ever popular BBC soap EastEnders.
A new storyline shows the square's resident taxi driver Charlie Slater taking delivery of a brand new London Taxi to replace his faithful Fairway model. The vehicle was supplied by LTI Vehicles in Coventry the manufacturers of the instantly recognisable taxi.

"We've supplied a TX4, the latest model of the taxi, to EastEnders to fit in with Charlie's character who is one of London's best known cabbies," said Rob Laidler, Sales Director for LTI Vehicles.  "We're glad Charlie has finally decided to retire his old Fairway and update it with the new TX4.  It's instantly recognisable shape is an iconic symbol of London and is the only prop available if you want to show a uniquely British scene.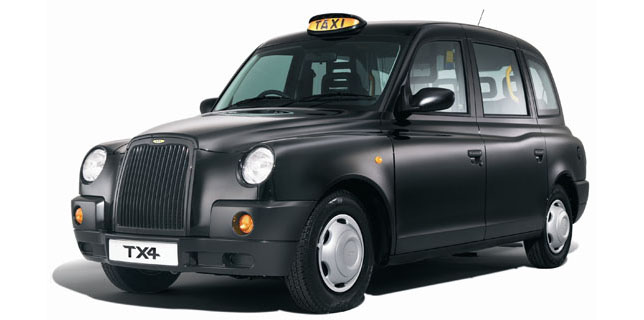 "We look forward to watching our star in 2008 as we celebrate 60 years of taxi manufacturing later this year."
Derek Martin plays the role of fictional character Charlie Slater with great passion.  In 2006, this was demonstrated by a visit to the LTI factory to see at first hand how the taxis are manufactured.
In addition to EastEnders, the London taxi has enjoyed a number of on-screen performances so far this year including The Apprentice, Hotel Babylon, Super Nanny, Nigella Express and Call me a Cabbie.