TechArt Porsche GT Street RS in Frankfurt [video]
TechArt GT Street RS is the one of the fastest and most brutal street legal cars on the market. It was showcased in Frankfurt. The car is based on the Porsche 911 GT2 RS, but it has nothing common with it.
GT Street RS is powered by a twin-turbocharged 3.6 liter flat-six engine delivering whopping 720PS (530 kW) and 900Nm (664 lb-ft) of torque. 0 to 100 km/h in 3.3 seconds and top speed of 353 km/h (219 mph). Not bad for a street legal car.
The results are thanks to new turbochargers, intercooler, headers, electronics, pressure sensor, cold air intake and exhaust system.
The car also comes with complete aerodynamics package and huge wing. The chassis is updated, too as well as the interior. It features a roll cage and nice interior finish in black and blue.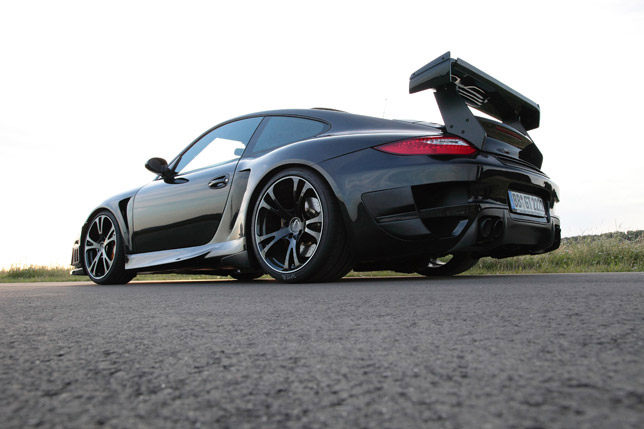 Source: Marchettino via Youtube