Tesla Motors Offer Test Drives At The 2009 London Motorexpo
Tesla Motors have confirmed their attendance at the 2009 London Motorexpo and will use the event as the platform for an interactive display of their Tesla Roadster - giving potential UK customers one of the first public opportunities to test drive the most efficient high performance production sports car on the planet.
The Tesla display will be located within the superb marble lobby of the Canary Wharf Estate's primary building, One Canada Square, for the duration of the 14th Annual London Motorexpo - which runs from 8th to the 14th June 2009 and is completely free for the public to attend.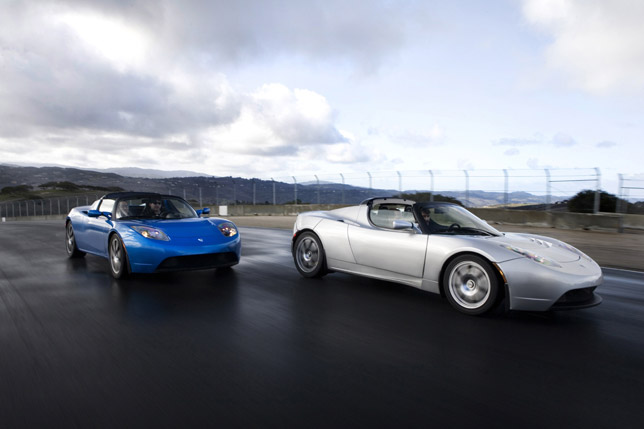 Commenting on their attendance Don Cochrane of Tesla Motors said; "We are extremely excited to be bringing the Roadster to Canary Wharf and we greatly look forward to letting people finally experience how good electric cars can really be".
Graeme Carver, Motorexpo managing director added; "We are pleased to be welcoming Tesla Motors, as a new exhibitor, to the 2009 Canary Wharf London Motorexpo and I am sure that their Roadster will be a big hit with our ever growing audience".