The 2018 Jeep Grand Cherokee Lives Up To Its Reputation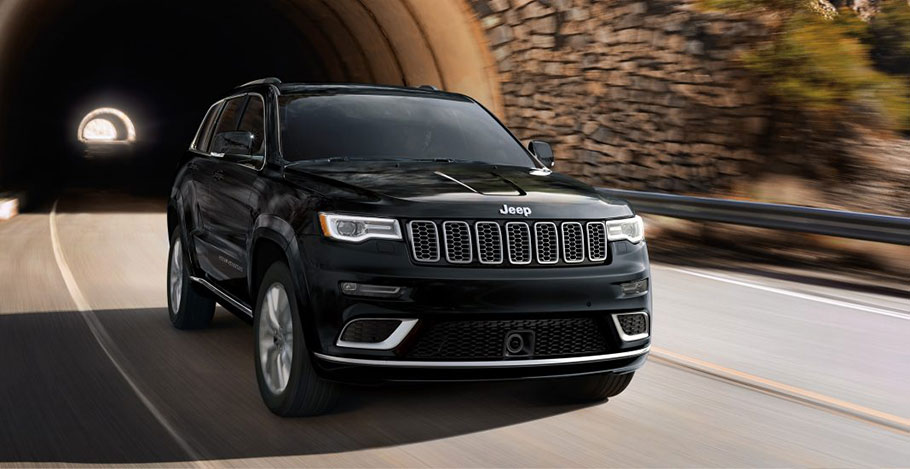 Doesn't everybody want a Jeep Cherokee? Maybe we're looking at it from an adventurist's point of view, but we think the answer is a definite "Yes!" Of course, we could also look at it from a luxury automobile owner's point of view because the 2018 Jeep Cherokee is one beautiful and truly upscale car. It not only has the capability to cross streams and go up rocky inclines but this incredible vehicle can keep up with the likes of any luxury car in any venue, any time of the day. It's got guts and strength along with all the amenities and good looks that higher priced vehicles have.
We like the Jeep Cherokee for all of those reasons but also because it has such a wonderful heritage. It started out as an olive green, roofless, four-wheel drive observation vehicle during World War Two and has since become one of America's oldest and best SUVs. It is also considered to be the first SUV in this or any other country, by the way. Stop by Buhler and see what we're talking about.
The 2018 Jeep Cherokee lives up to its legendary legacy as a first rate off roader as it delivers you to the top of the mountain smoothly and in the lap of luxury. By the way, you can reach that mountain top quickly with the powerful standard V-6 engine or you can tear up the trail in a hurry with one of several V-8 engine options. The SRT model and its V-8 pumps out an unbelievable 473 horsepower and the Trackhawk model can blaze a trial quicker than any other with its supercharged V-8 that produces 707 horses. Stand back when this one gets going – it's a ride of a lifetime.
There are plenty of options for your Jeep Grand Cherokee and plenty of ways to enhance your off-roading experiences. There are skid plates, special four-wheel drive systems and varying drive modes for different driving surfaces. Pretty much something for everyone's off-road needs.
However, since the Grand Cherokee doesn't do war time observations any longer, you can feel very confident in taking it anywhere you want to go without feeling people are judging you for driving a sturdy four-wheel drive to an auspicious occasion. It's like taking the most beautiful model who can also compete successfully in triathlons, to an upscale black tied event. People will only notice the beauty that walks beside you and they will never guess that she can be the toughest thing on the road.