The All-New Bentley 2019 Continental GT Convertible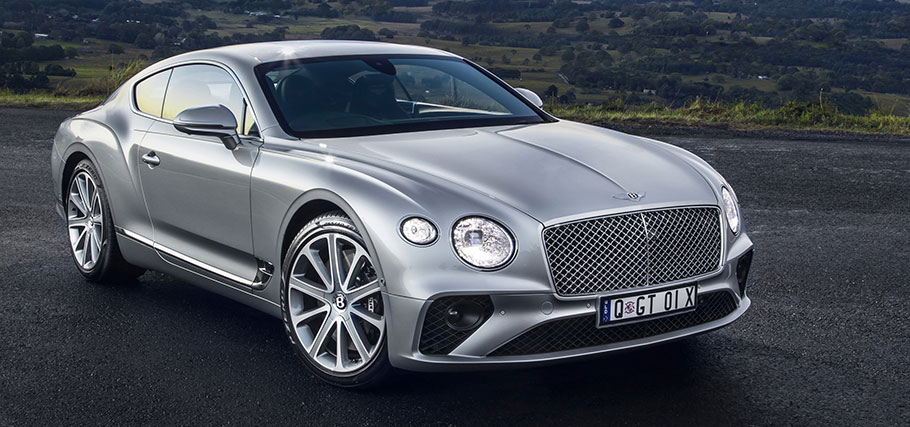 Bloomberg dubbed the new Bentley 2019 Continental GT Convertible a "gangster in a Savile Row suit", as this beautiful car offers all the luxury for which the brand is known, but none of the stuffiness of an elegant car. Built by hand, the Continental GT offers almost limitless personalisation options for both the interior and the exterior.
The Bentley 2019 Continental GT Convertible is currently only available as a coupe, and you can customize it and order it online from the company's website.
What to Expect From the Bentley 2019 Continental GT Convertible
The Bentley 2019 Continental GT Convertible features a newly designed 6.0 litre, twin-turbo W12 engine with step-change technology and an absolutely jaw-dropping design. If you're looking for the perfect combination of phenomenal power and exquisite craftsmanship, the Continental GT is the way to go.
With it's low body and superformed lines the Continental GT evokes a formidable presence. Unlock it and you will be greeted by a series of exterior lighting. You can easily configure the interior mood lighting (with lighting strip accents on key design lines), to suit your personal preference.
The Bentley 2019 Continental GT Convertible has a rotating display which allows you to switch between three different facia panels:
a veneer-only face that provides an uninterrupted flow of wood
a 12.3" high resolution touchscreen
or an alternative instrument panel
The new Bentley features the company's new diamond knurling, an eye-catching finish that makes it easy to grip controls and bounce light around the car.
The Continental GT includes one of the brand's dual veneers as standard, which creates the impression of an even more spacious cabin space. The veneer options include:
Dark Fiddleback Eucalyptus
Dark Stained Madrona
Liquid Amber
or Tamo Ash
Pair your finish with one of fifteen beautiful interior hides, including Beluga, Imperial Blue, Porpoise, Newmarket Tan, Hotspur, Cricket Ball, Damson, Burnt Oak, Cumbrian Green, Brunel, Saddle, Portland, Linen, Camel, or Magnolia. Choose a carpet that matches the main or the secondary hide.
The First Edition pairs your interior dual veneer choice with Grand Black.
The vehicle includes Mulliner Driving Specifications, which ads a unique polished black 22" wheel, drilled alloy foot pedals and jewel-finished fuel and oil filler caps. The seats, rear quarter panels and door panels feature a diamond-in-diamond quilt pattern, with contrasting stitching in First Edition designs.
The exterior design options won't let you down either. All of the vehicles feature a piano-finish paint process. The Bentley 2019 Continental GT Convertible is available in 17 standard colors, along with 13 finishes.
As for performance, the Bentley 2019 Continental GT Convertible promises an exhilarating drive. Its agility is achieved thanks to the innovative architecture and all-new engine. An 8-speed dual clutch transmission delivers fast, smooth and efficient gear changing.
The manufacturer has hailed the Bentley 2019 Continental GT Convertible the "most advanced Bentley ever", thanks to the innovative drivetrain, and dual clutch.
Depending on your most frequent driving style, you can choose from Touring Specification or City Specification to provide you with the technology you need to enjoy effortless, comfortable driving.
There's never been a better time to own your dream car, than with the Bentley 2019 Continental GT Convertible. Import it and have it delivered to your home by Nationwide Auto Transportation.