The Cube and GT-R (missile) crisis? not at Goodwood!
When you manufacture one of the world's most capable supercars, yet are simultaneously developing the emissions-free vehicles of the near future, what better way to showcase that technology than at the hugely popular Goodwood Festival of Speed? Thus, while examples of Nissan's seriously fast racing machinery and production sports cars will once more be pounding up the hill, the event also marks the UK debut of an altogether different Nissan, the Denki Cube electric vehicle concept. And putting in its first UK showing is the second generation Murano which goes on sale here later in the year.
Nissan performance comes in the shape of the all-conquering 1999 Primera BTCC car and the awesome GT-R supercar, while Carlos Tavares*, executive vice president, Nissan Motor Co. Ltd, will be piloting the 350Z that participated in both the Dubai and Nurburgring 24 hour endurance events.
BTCC Primera: a Goodwood champion
The 1999 BTCC-winning Primera has become something of a legend at Goodwood, humbling some seriously exotic machinery with top three positions in the Hillclimb competition in the last three years.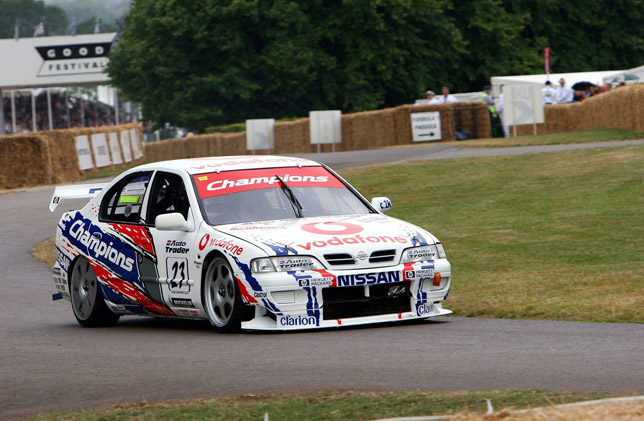 Its record should come as little surprise given that it was behind a clean sweep of BTCC titles in 1999 – Manufacturer, Driver, Team and Privateer, winning 13 out of 26 races in the process.
This will be the car's fourth appearance and once again will be piloted by BTCC veteran Anthony Reid who will be trying to emulate previous performances at the Sussex spectacular.
GT-R: the accessible supercar It's being hailed as one of the best handling, most powerful and above all most accessible supercars ever. Nissan's new GT-R has already received over 1000 orders in the UK, and that's despite the fact that it doesn't actually go on sale until March 2009.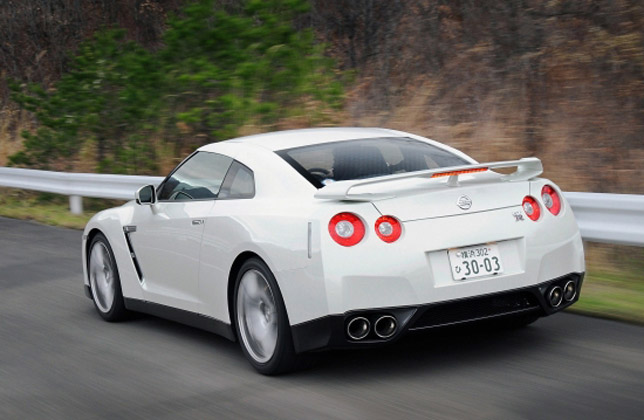 Although the GT-R made a somewhat clandestine foray to the top of the track at last year's event prior to its worldwide reveal at the 2007 Tokyo Motor Show, this time round the new Nissan flagship certainly won't be hiding its light under a bushel and visitors will be able to see it in the super car paddock, on the Nissan stand and on runs up the hill.
Its all-new 3.8-litre twin turbo V6 produces 480 PS at 6,400 rpm and 588 Nm of torque between 3,200 and 5,200 rpm, sufficient for an astonishing 0-62 mph sprint of around 3.5 seconds and a potential top speed of 195 mph (provisional).
It is the car's ground covering capabilities that mark it out, however; all that power is transmitted via a paddle-shifted 6-speed dual clutch rear transaxle coupled to an advanced all-wheel drive system. Underpinning them are sophisticated and adaptable electronic controls designed to make best use of output in all conditions without diluting driving enjoyment. Stark demonstration of the GT-R's potential recently came at the infamous Nordschleife (Nurburgring), where, in the hands of chief test driver Tochio Suzuki, the GT-R put in a lap time of 7m 29s, one of the fastest ever achieved by a production car. Most remarkable of all is that prices start from just £52,900.
UK GT-R customers are being offered the opportunity to participate in events at Silverstone or the Nurburgring as part of an innovative Race Academy programme. As well as receiving guidance on getting the most from the GT-R in the controlled environment of a track and the opportunity to learn how to 'drift' in a Nissan 350Z, participants will also be offered the opportunity to build upon their skills, eventually leading to obtaining an MSA-approved racing licence.
Murano: the new generation sports crossover
Nissan's Murano crossover has always been acclaimed for its combination of style and sporting performance. Now comes an all-new Murano which, in a 'super evolution' takes the best of the original and adds a style and sophistication all of its own.
It boasts elegant new looks – indeed every body panel is revised – and inside, a genuinely luxurious cabin featuring new instruments, seats, improved quality materials, double stitched leather and aluminium trim lift it from sporting SUV to luxury saloon in a single move.
The new platform is 45 per cent stiffer to maintain handling performance while offering greater comfort and improved refinement. Fully independent suspension includes a new multi-link arrangement at the rear and a revised strut system at the front, and speed sensitive power steering gives a more direct feel at higher speeds.
Performance is improved by a revised 3.5-litre V6 engine now developing 256 PS and 334 Nm without penalising fuel economy – in fact it improves, rising from 23.0 to 25.9 mpg combined. The V6 is mated to an extensively re-engineered Xtronic CVT transmission which reduces friction losses by 20 per cent.
Key features include a full-length sunroof, a power operated tailgate and the availability of folding rear seats that can be raised at the press of a button. Sales commence towards the end of the year.
Denki Cube Concept: square, white and very green In the UK for the first time is the amazing Nissan Denki Cube Concept. This highly individual design can be found in Goodwood's Technology Pavilion which brings together examples of possible future modes of transport from around the globe.
Nissan's latest concept serves to preview Nissan's future small car strategy for the world market and is based on the current generation Cube, something of an icon in Japan and one of the company's most popular cars in the domestic market.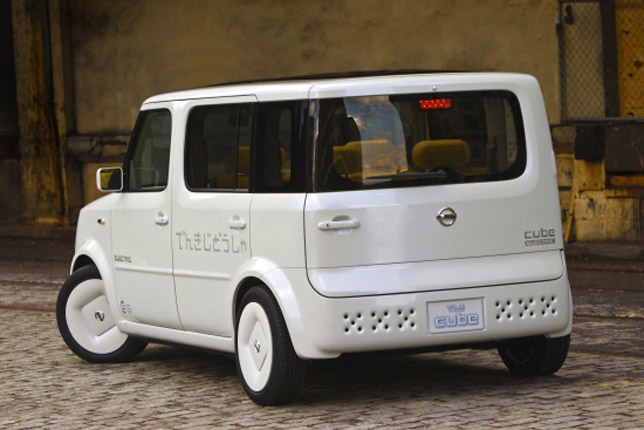 In place of a petrol engine comes an electric motor powered by laminated lithium-ion batteries manufactured by Automotive Energy Supply Corp., a joint venture between Nissan and NEC Corp. The battery structure offers more power, energy and stability and the compact size aids packaging flexibility.
And the car's seemingly strange name? All pretty logical really: 'Denki' is the Japanese for 'electric' and 'Cube' aptly describes its appearance. In a world of curves, the Cube is very much the antithesis of traditional automotive style – square, minimalist and asymmetrical – yet it is also warm, practical and has a certain charm.
Denki Cube Concept is all about enjoyable efficiency and the interior reflects the design team's desire to create a relaxing, moving social hub, a bit like a favourite room in the owner's house. Just two rows of seats compared to the standard Cube's three and a full fixed glass panel enhances the sense of spaciousness, while a wheelbase increased by 9.4 inches provides the extra space necessary to accommodate the battery pack.