The Extreme Offroader - SHOWTIME [video]
Here is an interesting vehicle created by Tim Cameron. The monster is called SHOWTIME and you'll see why in the video, below! The special buggy is practically a rollcage, seat, steering wheel and enormous LSX454R V8 engine on Jimmy Smith Motorsports Chassis.
The huge engine has a 7.4 liter of displacement 620PS (456 kW) and 800Nm (590 lb-ft) of torque. The redline is at 6500RPM and the compression 11:1. With such brutal power and tough 4x4 system with enormous tires, there isn't many hills that are unconquerable.
Other interesting highlights are the new specially created 14 Bolt axles with Ouverson Shafts and Rockwell Outers.
However, you must see Showtime in action to feel its true power.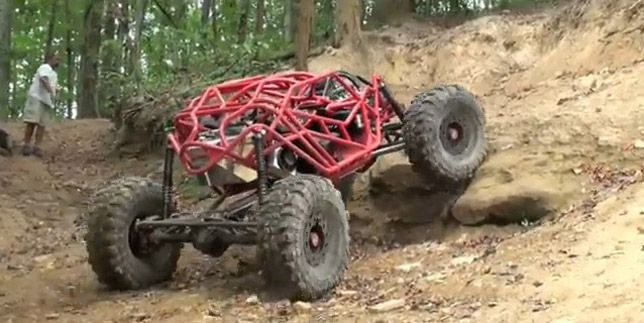 Source: MadRam11 via Youtube