The New Silverado Engines Are More Technologically-advanced and More Dependable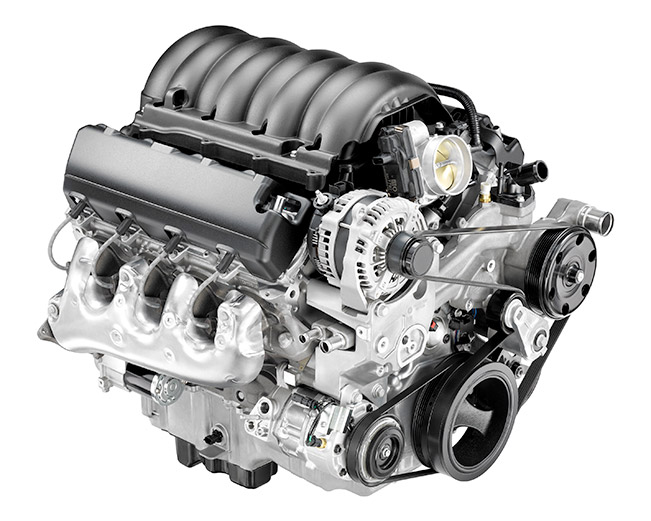 One of the key factors related to any truck is the dependability and reliability of the vehicle. In terms of the engine, the most important aspect is its fuel-efficiency and durability. For this reason, there is a continuous number of people who rely on Chevrolet Silverado V-6 and V-8s and their assertion to deliver ultimate fuel-efficiency.
Chevrolet's latest generation of Small Block engines simultaneously strives to offer the best possible quality while helping customers save money and fuel during light-load driving. Such Small Block engines perfectly fit Chevrolet Silverado and they make the most of fuel efficiency. Thus, the 2015 Silverado offers a trio EcoTec3 engines that come with advanced fuel-saving technologies. The best part about them is that they enable customers to select the performance and fuel efficiency that best answer their requirements and needs. The three engine models are:
4.3L V-6; 285 horsepower; 305 lb-ft of torque; up to 24 mpg EPA highway
5.3L V-8; 355 horsepower; 383 lb-ft of torque; up to 23 mpg EPA highway
6.2L V-8; 420 horsepower; 460 lb-ft of torque; up to 21 mpg EPA highway
As mentioned before, every Chevrolet EcoTec3 engine is comprised of improved technologies including direct fuel injection, continuously variable valve timing and Active Fuel Management (cylinder deactivation). They are able to ensure power, torque and efficiency across a huge number of operating conditions.
Silverado's EcoTec3 engines are considered to be the descendants of the initial Small Block Chevy V-8, and benefit from more than 60 years – and more than 100 million engines' worth – of substantial improvement.
Source: Chevrolet