Twice as nice - Citroen Grand C4 Picasso wins mpv of the year
For the second year running, Citroën's Grand C4 Picasso has won top honours at the 2008 evecars.com awards. The women's car-buying website presented Citroën with the coveted MPV of the Year 2008 accolade for the family car's style, safety and versatility.
Evecars.com revealed that over 80% of car purchases in the UK are influenced by females. The awards focussed on what women look for in a car and each contender was inspected by a panel of judges who tested how easy it was to find the perfect driving position, access the back seats, fit a child seat and pack the boot. There was also a practical test, as the cars were put through their paces on winding country lanes and speedy dual carriageways, as well as being manoeuvred in and out of tight parking spaces.
This award is the latest in a long line for the versatile seven-seat Grand C4 Picasso which has raised the benchmark in the compact MPV sector. With its original styling, roomy cabin layout and host of storage solutions – the Grand C4 Picasso is perfect for families on the move.  Its multitude of easily adaptable seating configurations allow up to seven people to enjoy the ride and take in the scenery via the super-wide panoramic windscreen, and with five Euro NCAP stars, the Grand C4 Picasso is also one of the safest cars in its class.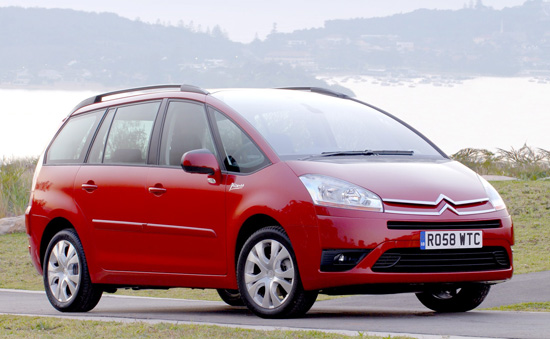 Alex Jenner-Fust, editor of evecars.com commented; "For all-round practicality, comfort and enough style to keep the fashion police from the door, the C4 Grand Picasso is our favourite MPV, and for the second year running! Its huge windscreen gives an amazing view out - brilliant when pulling out of junctions. If you need to switch between carrying children and luggage, folding the five rear seats is super-easy and leaves a huge flat load space."
Read more about the awards in October's issue of Eve magazine, on sale 1st September.