Valentino Balboni drives Lamborghini LP570-4 Superleggera [video]
Marchettino has published his 900th video in Youtube, so he wanted to do something really special. As he is saying in the description, he had the "honour and pleasure to spend a day with a Lamborghini Gallardo LP570-4 Superleggera and Valentino Balboni". Mr. Balboni is former chief test driver for Lamborghini, who has driven about 80% of all Lamborghinis ever built. Lamborghini announced a special edition series of 250 Gallardo LP550-2 "Valentino Balboni edition" supercars in July 2009.
The video has been shoot at Monza racetrack, showing a couple of onboard laps with Valentino driving and some action scenes.
Lamborghini Gallardo LP570-4 Superleggera is powered by a naturally aspirated 5.2 liter V10 with 570PS (419 kW) at 8000RPM and 540Nm (398 lb-ft) at 6500RPM. The car accelerates to 100 km/h in 3.4 seconds, to 200 km/h in 10.2 seconds and the top speed is 325 km/h (202 mph).
The Gallardo Superleggera is an uncompromising driving machine. Its running gear, with its mighty braking system, has a dedicated and exceptionally precise set-up, while its 19" wheels, Pirelli P Zero Corsa, clad in Pirelli sports rubber, are extremely light. The Lamborghini Gallardo LP 570-4 Superleggera brings a whole new meaning to the term "super sportscar".
Enjoy the video!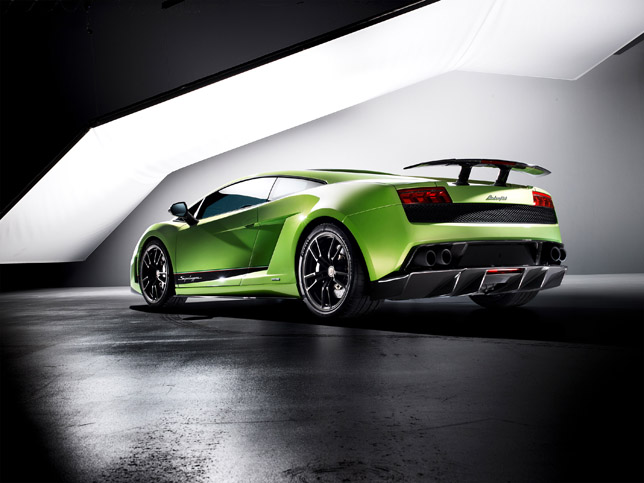 Source: Marchettino via Youtube