Van-tastic season for Volkswagen Caddy racing
The award-winning Volkswagen Caddy van is a popular sight on our roads, but it's also delivering great results in a more unusual location – the race track.
A 260 PS racing version of a Caddy 2.0-litre TDI has claimed a podium finish three times so far this season in the hotly-contested Volkswagen Racing Cup.
The Volkswagen Commercial Vehicles-supported Caddy van shares the starting grid with a broad range of performance vehicles, including the Golf GTI, R32 and Beetle RSI, yet it has proved extremely competitive as it challenges for podium finishes.
For example, in the race at the Rockingham circuit in May, the Caddy's regular driver and a previous director of Volkswagen Commercial Vehicles, Peter Wyhinny, set a fastest lap and came close to creating a British motorsport first when the Caddy van achieved its best-ever result coming in less than half a second behind the winning Golf GTI.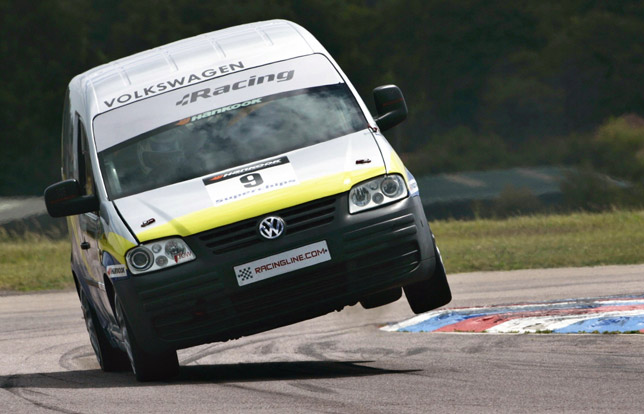 'That was completely exhilarating, the best drive of my life,' said Peter after the race at Rockingham, 'the Caddy is extremely competent and tremendous fun on the race track,' he continued.
Roger Green from EVO magazine has also successfully raced the Caddy van this season and achieved a third-place podium finish in rounds one and two at Oulton Park.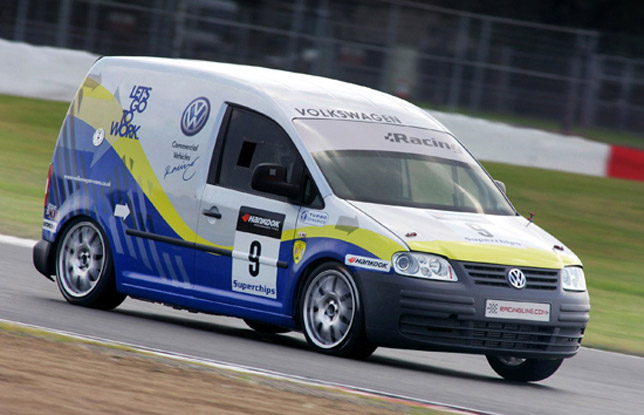 With six rounds of the Volkswagen Racing Cup still to come, the Caddy van has some more opportunities to deliver successful results.  The next races take place at Brands Hatch on 13 July and Silverstone on 17 August, with the finale at Donnington Park on 12 October.