Victorious DBR9 set to wow British crowds at Goodwood
The Aston Martin Racing DBR9 which triumphed at the Le Mans 24 Hour endurance race – for the second consecutive year – is set to appear before British fans at the Goodwood Festival of Speed over July 12-13.
In a repeat of the 2007 victory, the 009 car – this time resplendent in the iconic Gulf livery – took the GT1 class victory at Le Mans, driven by David Brabham, Antonio Garcia and Darren Turner after one of the closest GT1 battles in Le Mans history.
Garcia will now drive the winning DBR9 at the Goodwood Festival, up the famous hill route, in front of an anticipated record number of spectators.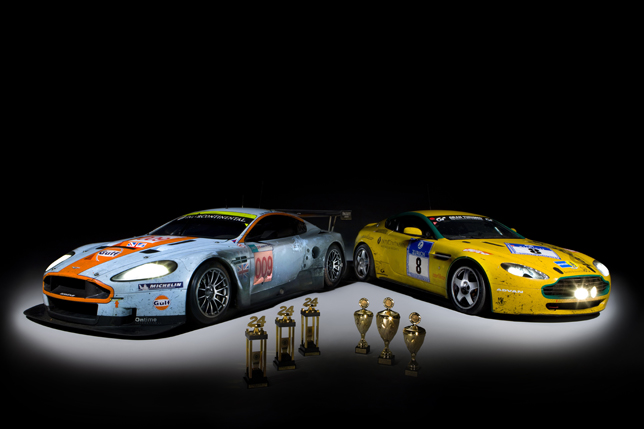 The Le Mans victory capped an unprecedented period of motorsport for Aston Martin after the Aston Martin V8 Vantage N24 claimed its best-ever finish at the Nϋrburgring 24 Hours, with three Aston Martins taking the podium positions in the SP8 class.
A team consisting of Japanese journalist Shin-ichi Katsura, Hong Kong-based writer Matthew Marsh, and German racing driver Oliver Mathai finished 18th out of 220 starters in the endurance classic, clinching the SP8 class victory. This eclipses Aston Martin's previous best finish at the event of 24th in 2006 using the very same car.
Aston Martin's Head of Product Communications & Motorsport, David King, said: "A second consecutive victory at Le Mans marked another historic day for everyone involved with Aston Martin and the win was deserved reward for the Aston Martin Racing team and our partners.
"We're delighted that the car is able to appear at the Goodwood Festival of Speed and it seems fitting that we celebrate our victory in front of our British fans, many of whom made the trip to Le Mans to show their support."