BMW E92 M3 vs BMW S 1000 RR Superbike featuring Akrapovic [video]
Akrapovic has teamed up with BMW to promote their exhaust systems in a new exclusive video called "The Chase". It features BMW S 1000 RR superbike with rider Rico Penzkofer and BMW E92 M3 with driver Nico Bastian. The two proffesionals went head-to-head on the racetrack in some fast action sequences.
The BMW E92 M3 is powered by a 4.0 liter naturally aspirated V8 with maximum output of 442HP and 435Nm of torque. The additional power came from the Akrapovic Evolution system. The curb weight of the car is 1620 kg. However, it is no match for the staggering S 1000 RR, which weighs just 197kg and has 198HP and 118Nm. It also has Akrapovic Evolution system.
The M3 and RR start from opposite ends of the racetrack, each racer vying to be the first to pass his opponent. Sounds of exhausts and a dynamic filming style keep adrenaline levels sky-high as we finally hear the words: "gentlemen, start your engines".
The Chase is the perfect showcase for two of BMW's most iconic machines – M3 and the superbike S 1000 R, as well as the craftsmanship and power of Akrapovic products.
The movie is directed by Ryan McManus. It looks slick and clean, with plenty of close-up shots of the car and motorcycle.
Enjoy the video!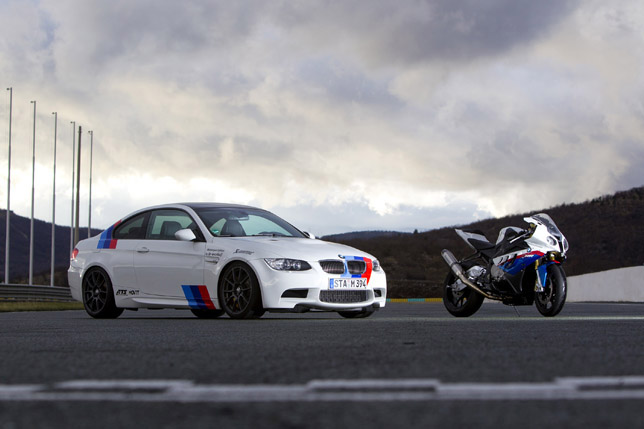 Source: Akrapovic via Youtube