Vodafone McLaren Mercedes drivers Hamilton and Kovalainen will start Sunday's Monaco Grand Prix from the second row on the grid
Vodafone McLaren Mercedes drivers Lewis Hamilton and Heikki Kovalainen will start Sunday's Monaco Grand Prix from the second row on the grid. In Saturday's exciting qualifying, Lewis was third fastest with a time of 1m15.839, 52 thousandths of a second behind the pole position time, whilst Heikki qualified fourth fastest with a 1m16.165.
Lewis Hamilton
"Obviously I would have preferred to be on pole, but I am pleased with how the car felt and our strategy. The team did a solid job, and I didn't have any problems with traffic. My two flying laps in the final part of qualifying were good, but I lost a bit of time in the second sector, because I lacked a bit of traction accelerating out of turn eight, and in the third sector, at the last corners, I did not brake as late as I should. But we have a good strategy, and I am quite confident for the race - tomorrow anything can happen particularly with the weather forecast promising rain."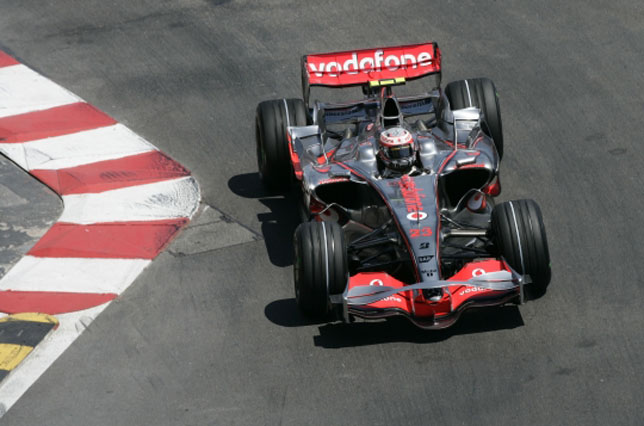 Heikki Kovalainen
"I am little disappointed as I put maximum effort in my last qualifying run. The car felt good, so I don't know where the small gap to the cars in front comes from. I did not put a foot wrong in all three sessions. I want to thank my team who had repaired the damage from this morning's incident well, so I could make best use of my car without any problems. The race is a different affair, and I expect us to be in good shape."
Ron Dennis
"An exciting qualifying with the lap times of the top drivers very close together. Of course, we would have preferred to be on pole; however, in the race we should be looking good with our strategy, consistency and pace. Especially in Monaco you can destroy your race with a smaller fuel load and it is easy to make a wrong decision in that respect. With a good start, and if we can stay out longer, even from the second row it is possible to win here. We have a good strategy and I expect a very hard fought race in hopefully good weather conditions."

Norbert Haug
"Lewis is third, half a tenth of a second away from pole. However, with Heikki lining up alongside him on the second row, both drivers still should be in a position to fight for victory tomorrow."