Success for Volvo XC models in 4x4 of the year awards
The Volvo XC70 and XC90 competed with nearly 70 rivals to win two accolades at 2009 4x4 Magazine awards, the UK's biggest and most comprehensive annual 4x4 review.
Up against the cream of the 4x4 crop, the rugged Volvo XC70 go-anywhere premium estate car beat the likes of the Audi Allroad and Jaguar X-TYPE AWD to take the top spot in the best 4x4 Estate category, while the Volvo XC90 received highly commended status in the family class.
Volvo Car UK's product manager, Chris Wailes, said, "Volvo's philosophy is to produce cars that not only look and feel good to drive, but can be relied upon to live up to any challenge. It is great to see that this is being recognised."
The all-new Volvo XC70 was launched in September last year with improved levels of all-road-all-weather ability and an engaging driving experience combined with class-leading safety features, load-carrying versatility and refined passenger comfort. The impressed 4x4 Magazine judges commented: "Hill descent control, a smooth, responsive D5 engine and gearbox, confident handling and a beautifully finished luxury interior take the estate to new levels of refinement and practicality."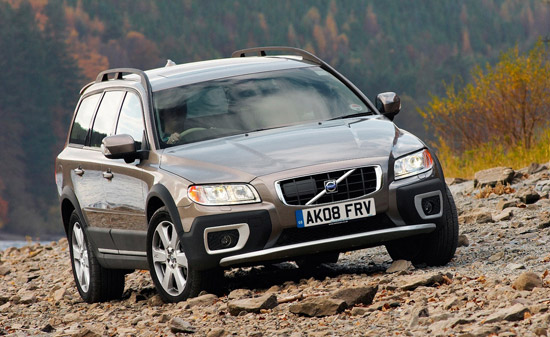 The Volvo XC90 revolutionised the premium SUV market when it was launched in 2003 and it continues to make a big impression in the industry with judges remarking on its 'ground breaking safety developments' and 'the best foldaway seven-seat designs on the market,' as well as 'a fabulously comfortable and relaxed interior'.
The Volvo XC90 has received a number of awards since its launch and the latest accolade proves that it is still a great choice for families. The introduction of the new sporty R-DESIGN specification and lower CO2 emissions on the best-selling D5 Geartronic to just 224g/km further adds to its appeal.