Vorsteiner Bentley Continental GT BR-10 [video]
Vorsteiner has announced their tuning program for the mighty Bentley Continental GT. The name of the project is Vorsteiner BR-10 Sport Coupe.
The tuned Continental GT comes with complete carbon fiber body kit including a 2-piece add-on front spoiler, an add-on central carbon splitter, a full length 2-piece add-on side skirt element, a carbon fiber replacement rear diffuser element and last but not least - deck lid spoiler also from carbon fiber.
Finally, the absolutely stunning VS-130 series wheel, a 22" 5-spoke Forged Aluminum Monoblock is offered alongside Michelin Pilot Sport PS2 Tires. The wheels are an optional add-on to the BR-10 aero package and are always custom powder coated or painted to the clients' desired finish specifications.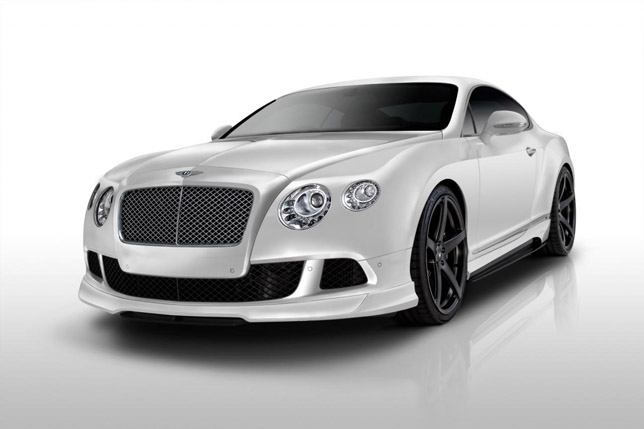 Source : Vorsteiner