VX Racing Unveils New Look for 2009
VX Racing debuts its new look for 2009 at today's HiQ MSA British Touring Car Championship media day held at Rockingham Motor Speedway. Incumbent VX Racing drivers, Fabrizio Giovanardi and Matt Neal, will be joined by Andrew Jordan this season for a three-car assault on the championship.
While the cars of Giovanardi and Neal will wear very similar liveries, Jordan's Vauxhall will feature the unique branding of his own commercial partners. Out on the track, each driver's car will be distinguishable by name-graphics on sun-visor strips and door mirror backs – as well as the entry numbers, of course.
The team enters the 2009 season holding all three championship titles – Driver, Team and Manufacturer, with Vauxhall claiming its eighth Manufacturer title in 2008 and Giovanardi taking the ninth Driver title of his touring car career. All three drivers have high expectations for this season, but know the challenge ahead will be the tough competition in BTCC.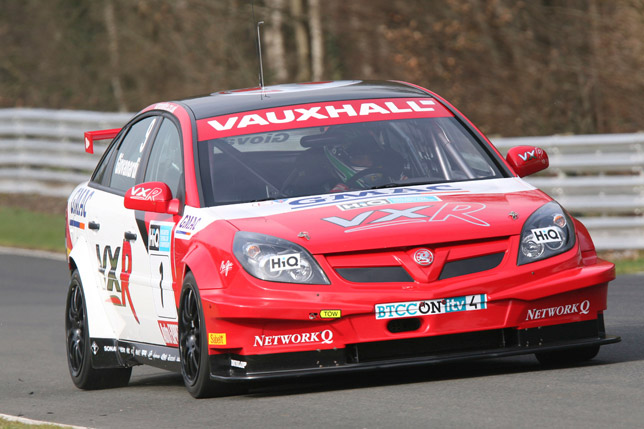 Giovanardi says: "For sure, I would say my team mates are my biggest competition this season. We have the example of last year with the brand new young driver - he put a lot of pressure on the older drivers, which could happen again this year. We have to be at 100 per cent and on top form. This is good for the team and it is good for us as drivers to push each other.
"I also have a respect for every driver out there; you can never be sure who will be competitive. The rules make it so that any driver and team can win, whether it's a privateer team or one with manufacturer support."
Neal is keen to wrestle the drivers' championship title away from his team mate, explaining: "He's no slouch. He's a top level driver, he moves onto another level. You just need to look at his résumé to see what he's done and who he's done it against. I just think that I can do well - I will do a better and more consistent job than I did last year and be faster, because I am more comfortable with the car and team.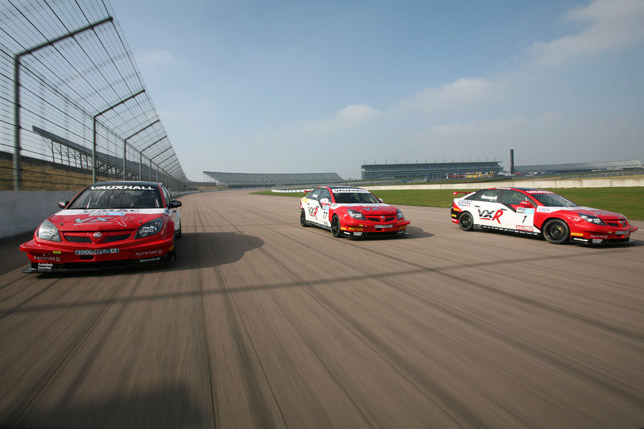 "You need the luck on your side too. Last year there were times when things didn't go my way, but maybe this year things will swing the other way and Fabrizio might struggle. I think Andy will be right up there too, he's been really quick in testing. There's not one, but two for me to really go up against this year! "
Jordan confirms that he's out to win adding, "I'm aiming to win some races. I'm very aware that I've got to play the team game. In many ways it's a team sport, so I need to score as many points as I can for VX Racing, so that's in the back of my mind.  I've got to be consistent and be in the points as much as possible.  Of course my main aim is to be fast.  If I get to the end of the season and I haven't won a race, I'm sure they'll be a good reason for it.  If I just try and drive the car as fast and consistently as possible – I can't really do any more than that."