Why is it worth paying attention to salvage title cars?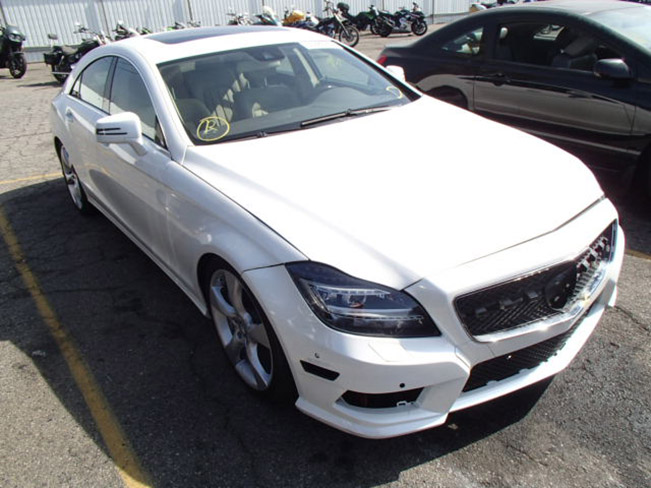 There is no doubt that everyone of us would prefer to buy a new, coming off the conveyor car. However, unfortunately, not everyone can afford an expensive purchase. That is why people pay attention to older or used cars to reduce the expenditures ranging 20-50%. As an alternative to such cars, we will regard one more type of economy when buying a vehicle – salvage title cars. EasyExport.us shares its experience on salvage cars in this article!
What is salvage title?
The salvage title cars are those that passed through serious troubles like flooding, hail, hurricane, crash or theft. When the repair of damaged car costs 70-95% more than its actual value, then insurance company may find it not refundable to pay for renovation. Instead, they issue salvage title for such car. This document signifies that the vehicle is not registered and it cannot be sold or driven in its current condition.
New life of the damaged car
As a rule, such cars are repaired, go through the safety inspection and pushed to the car auctions at extremely low prices. They obtain a new title that means that the car has been salvaged or rebuilt. Thus, the new owner can be aware of its history.
Usually, repaired, such cars become a great option for new licensed drivers who are afraid of buying an expensive car at once. In addition, salvage title cars can be a second or extra vehicle when you already have a good car and need another one for work.
Tempting price
Buying a salvage title car is the perfect opportunity for car shopper to obtain a vehicle at ridiculous price saving thousands of dollars off usual price of used car.Of course, it is risky to buy a used and, in particular, salvage title car, as you never know what trails your "baby" was to go through in its previous life. However, looking at the price, you will hardly hesitate. Isn't it a temptation to buy a salvaged car of 2013 at price of 2001 model being in use? I bet I know what you will choose!
Is it worth buying?
Should you buy the salvage title car? There is no absolute answer to this question. Besides the fact that this is a sort of gamble, you may find it a fortunate deal worth risking. On the one hand, if you are not anxious about the past of your car and have some experience in auto mechanics, you will feel no discomfort about such purchase. On the other hand, you should pay attention to the state and history of repair of the car not to spend more many on its additional repair that will cost more that the purchase. Besides, you should be aware that there could be issues with resale of this car in future.
So keep in mind the following when buying the salvage title vehicle:
        1. Take a specialist with you. Buying a car, do not hesitate and bring a trustful mechanic with you to inspect the car. Without the specialist, it will be hard to recognize if the car got appropriate and sufficient repairs, and estimate the probable expenditures at additional repair.
        2. Find a reputable repairer. Luckily, nowadays we can find any information in the Internet, so do not be lazy and search for feedback about the companies where you are going to buy the car. Select those who have a good reputation in quality repairs.
        3. Inspect repair estimate. When choosing a car, ask to show you the repair estimate to see what exactly was damaged. It may be that the damage was not so serious. For example, the car was stolen and missed for some time. Such car is recognized as salvaged, though it was not in the accident, if the insurance agent decides that it is easier to sell it than pay for missed parts.
Now as you get some idea about salvage title cars, you understand that buying such vehicle is a little different than purchasing a new or used car. There is a number of points that you should consider before you make the decision. However, being prepared for buying such car you may try your luck and get a good purchase.