Oakley Design Lamborghini Aventador LP760-4 Dragon Edition
Posted by Victor Ivanov on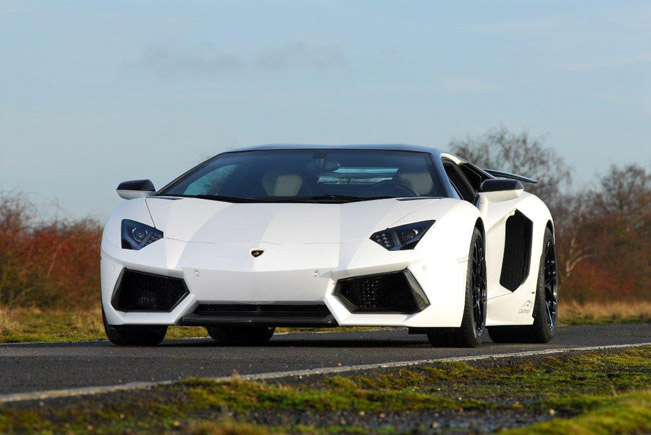 Oakley Design has announced their latest project based on the famous Aventador. The name of the project is Lamborghini Aventador LP760-4 Dragon Edition and besides the aggressive look, the car has additional 60HP and and 55Nm of torque.
Oakley Aventador LP760-4 Dragon Edition will be run in limited series of just ten units. For now, only one is built.
It comes with complete aerodynamics package including a modified front bumper, a large rear wing and some carbon fiber accents. The car rolls enormous HRE Wheels fitted with high-performance tires. It also has painted brake calipers with "Dragon Edition" badging.
The interior features individually-numbered plaques and embroidered dragons on the doors. Looks authentic, because the hiper-car itself is a kind of angry dragon. At least, it sounds like this.
This sound comes from a 6.5 liter V12 featuring a titanium sports exhaust system. The additional power comes also from an optimized ECU. Oakley Aventador LP760-4 Dragon Edition has 760HP (559 kW) and 745Nm (552 lb-ft) of torque.
Source: Oakley Design