Scion FR-S at the Pikes Peak International Hill Climb
Posted by Victor Ivanov on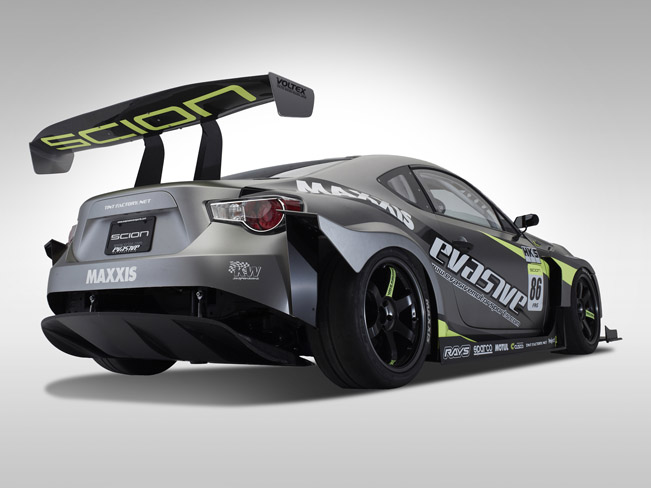 Scion Racing will take their track-prepared FR-S at the Pikes Peak International Hill Climb on June 30th. The manufacturer will actually field three different models including the xD, tC and the FR-S.
Driver Andrew Comrie-Picard will be in the Scion Racing Rally xD, and Takeshi Aizawa will be piloting the GReddy tC, both making their second trips up the mountain. Driver Robert Walker is a rookie to Pikes Peak and will be behind the wheel of a FR-S built by Evasive Motorsports. All three Scion vehicles have been modified for added safety and increased performance.
The FR-S which was built by Evasive Motorsports and it will participate in the Unlimited class.
The GReddy tC has a turbocharged 2.5 liter four-cylinder engine – 365HP (272 kW) and 517Nm (382 lb-ft) of torque. 0-100 km/h in 3.8 seconds.
The xD rally car has a turbocharged 1.8 liter four-cylinder engine – 265HP (197 kW) and 358Nm (265 lb-ft) of torque. 0-100 km/h in 4.3 seconds.
Source: Scion