Prior Design Audi R8 PD GT650 Brings More Aerodynamism
Posted by Lidia Todorova on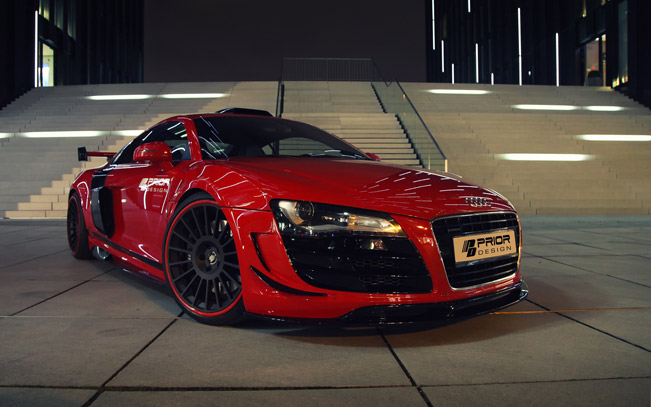 Prior Design Audi R8 PD GT650 is the latest creation of the famous tuning specialists from Prior Design. They have added to the latest Audi R8 model a new PD GT650 Aerodynamic-Kit, thus making it more desirable to the speed seekers.
As a matter of fact the Kit fits all Audi R8 models and is made from quality Dura-Flex FRP (Fiber Reinforced Plastic). This material has an excellent surface finish which gives sufficient flexibility combined with high stability and allows for easy and imperssive painting.
Furthermore, all parts are made with excellent fitment with no modifications or alterations needed for the parts, which minimizes installation efforts. In particular, the Audi R8 PD GT650 Aerodynamic-Kit consists of PD GT650 front bumper (side vents included), PD GT650 front lip spoiler (for PD GT650 front bumper), PD GT650 front fenders, PD GT650 rear bumper (side vents included).
Also to it add the PD GT650 side skirts, PD GT650 rear diffuser, PD GT650 rear wing, PD GT650 vent inserts with mesh included, PD GT650 roof scoop and the mounting material.
Source: Prior-Design