20 Years of SVT and 2013 Ford Shelby GT500 Convertible
SVT is to Ford as AMG and M are to Mercedes and BMW respectively – a performance arm focused mainly on shredding track times and delivering the ultimate driving experience. SVT was first heard of at the 1992 Chicago Auto Show with the unveiling of the 1993 SVT Mustang Cobra and SVT F-150 Lightning. This year, the Chicago Auto Show will be the site of SVT's 20th anniversary and a 2013 Shelby GT500 Convertible will be there mark the occasion.
The GT500 is equipped with a V8, 650-horsepower engine that shows how much exactly things have moved on since the 235-horsepower 5.0-liter V8 1993 SVT Mustang Cobra. Also on the 2013 convertible one can find a commemorative lighted sill plate to set it apart as an anniversary edition.
An optional performance package adds to the GT500's grunt and sheds 3.5 seconds off the car's lap time at Sebring International Raceway compared to the 2011 and 2012 models. That racetrack behaavior is partly courtesy to the 5.8 V8 Supercharged engine but, the SVT-designed Bilstein electronic adjustable dampers (from the performance package) and an all-new chassis tuning are also to be taken into consideration. The brakes have also been replaced with a new set of Brembo brakes with six-piston calipers at the front and overall bigger rotors at the back and front. The pads are also heavy duty for that extra, eye-popping braking power.
One button, to modes – normal, for everyday road going activities and Sport, for firming up the suspension, reducing body roll and pitch under braking. The SVT dampers allow greater customization for the perfect adaptation whether on the track or in the city.
Hardcore racing enthusiasts can opt for a package beyond the performance one – the Track Package which offers an external engine oil cooler, rear differential cooler and transmission cooler for further durability.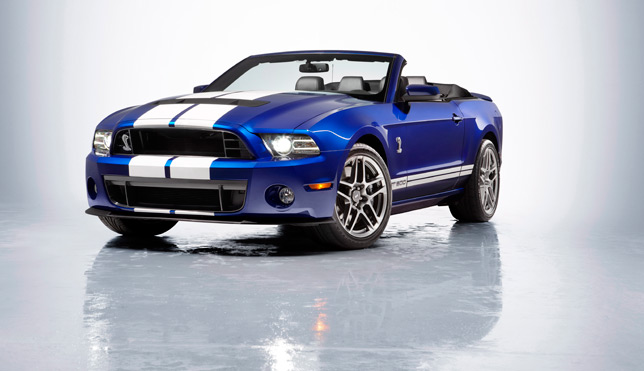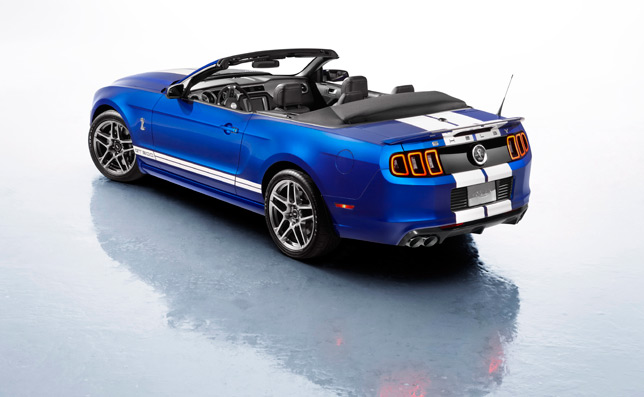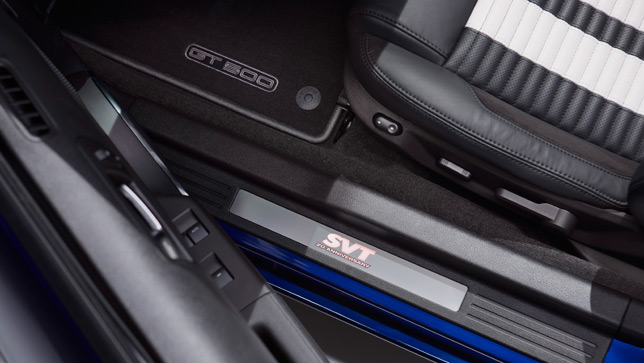 Looking back, SVT have gathered a wide portfolio of all kinds of cars that have managed to become a great success: including the 1993 debuts mentioned above, SVT have also gone through the F-150 SVT Raptor, the SVT Contour sports sedan, SVT Focus and, along side Team RS, SVT introduced to Europe the magnificent Focus ST. It goes without saying that the 2013 Ford Mustang Shelby GT500 (non-convertible) also deserves some credit for the company's success – power comes from the same 5.7 V8 (probably the most powerful V8 in the world) but it has a top speed of over 200 mph due to it's main focus on speed, lightness and agility. The 2013 model sees a new supercharger, new cross-drilled block and heads, updated camshaft profiles, a new carbon fiber driveshaft and upgraded clutch, transmission and axle. Hopes are high that this one will make most use of the torque bomb that hides under the hood.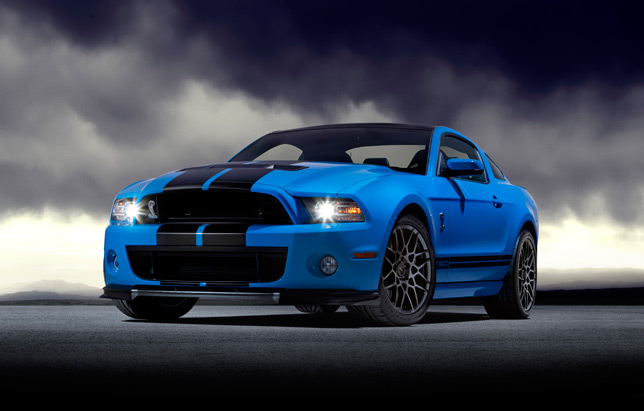 Source: Ford