2012 BMW X3
BMW extends the range of superbly successful Sports Activity Vehicle (SAV) – X3. BMW X3 xDrive20i and the BMW X3 xDrive35d will join the line-up in the Autumn of 2011. Both engines boast BMW TwinPower Turbo technology and have a further optimised performance and fuel consumption.
2012 BMW X3 Drive20i is powered by a 2.0 liter four-cylinder petrol engine with twin-scroll turbocharger, High Precision Injection direct petrol injection, Double-Vanos variable camshaft control and VALVETRONIC variable valve control. The result in numbers is 184PS (135 kW) at 4800RPM and 270Nm of torque at just … 1250RPM. Seriously, this 2.0 liter engine pulls way better than enormous V8. Furthermore, it is mated to an 8-speed automatic transmission, which provides ultimate shifting.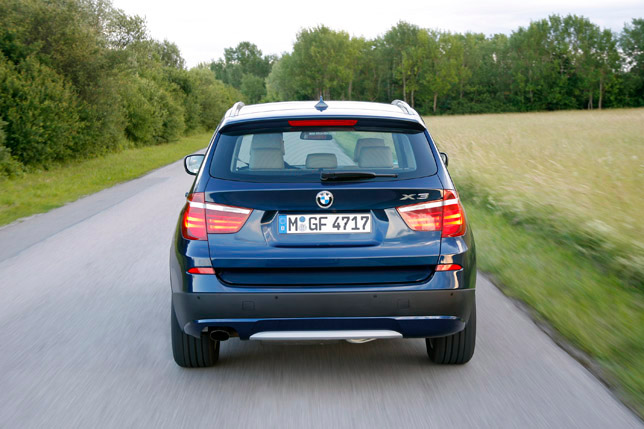 The standard range of BMW EfficientDynamics technology includes, among other features, the Auto Start-Stop function, which automatically switches the engine off when the car is stationary at traffic lights or in congestion in order to avoid unnecessary fuel consumption when idling.
The world's sportiest six-cylinder diesel engine fitted in BMW X3 xDrive35d is also revised. The 3.0-litre six-cylinder in-line also features twin-scroll turbocharger. The power bumps to 313PS (230 kW) at 4400RPM and the maximum torque is 630Nm between 1500RPM and 2500RPM. The injection system features precision solenoid injectors and maximum pressure of 1 800 bar to guarantee particularly efficient and clean combustion. The BMW X3 xDrive35d comes equipped as standard with the 8-speed automatic transmission including Auto Start-Stop.
2012 BMW X3 is the only model in the segment, which offers the option of a Head-Up Display and in-car internet access. It also boasts luggage compartment between 550 and 1 600 litres of space.
So, what is the conclusion? The new X3 is not the best looking car, but it offers supreme extras and driving pleasure, especially with these engine masterpieces.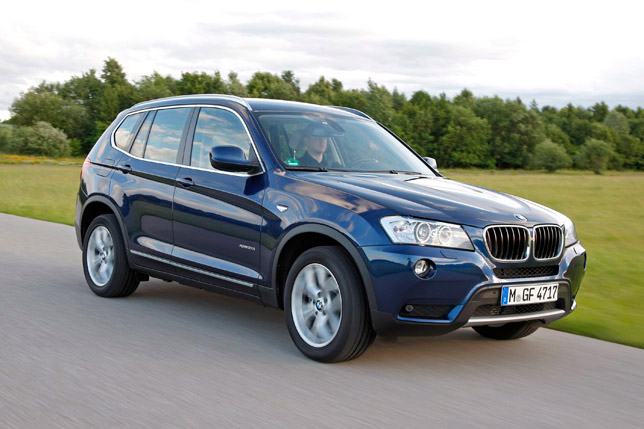 Source: BMW