2013 Mercedes-Benz GLK 250 Bluetec 4Matic - US Price $39,459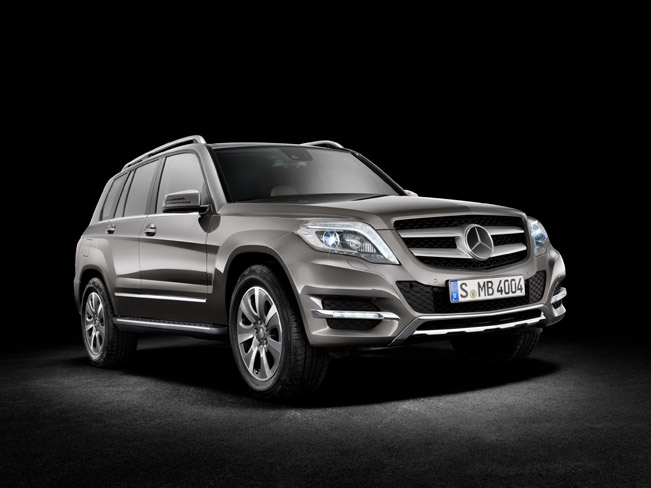 Mercedes-Benz has published the price list for the new GLK 250 Bluetec 4Matic in the US. The compact crossover has a price tag of just $39,459. For such amount of money, you'll get powerful and economic engine, superb comfort and good off-road capabilities.
The GLK 250 Bluetec 4Matic is powered by a 4-cylinder 2.1 liter twin-turbocharged diesel with 204HP (150 kW) and 500Nm (369 lb-ft) of torque. The engine is coupled with a 7-speed automatic gearbox sending the power to 4Matic AWD system.
The expected fuel economy is around 24 mpg in city / 33 mpg on the highway and 29 mpg on combined cycle. Despite the low fuel consumption, the GLK 250 Bluetec 4Matic boasts nice performance - 0-100 km/h in 7.9 seconds and a top speed of 215 km/h (133 mph).
The GLK also comes equipped with innovative technologies. For the first time featured here for instance is the electric steering with STEER CONTROL, which supports the driver in unstable driving conditions by triggering an impulse which can be felt on the steering wheel, prompting countersteering by the driver in the correct direction.
In other words, if you don't need so much interior and luggage space, the GLK 250 is a perfect opportunity for an awesome ride.
Source: Mercedes-Benz