Caterham Seven Team Lotus Special Edition
Caterham has announced a new Team Lotus Special Edition Seven model. The vehicle is created specially to celebrated the company's new ownership. The upgrade package will be limited to just 25 units and can be applied to any variant up to the top-of-the-range Superlight R500 with 263BHP.
For £3 000 more, your car can be painted in the famous green and yellow colours of Lotus and will come with a raft of bespoke Team Lotus additions. The upgrade package will also include an invitation to a customised tour of the Team Lotus F1 factory in Hingham, Norfolk.
"Caterham Cars is starting an exciting and hugely important chapter, so it's entirely fitting that we celebrate our opportunity to take Colin Chapman's 'less is more' philosophy global, with this special car." Commented Caterham managing director, Ansar Ali.
"Owners of the Special Edition Sevens will have not only a fabulous British sportscar, but a genuine piece of automotive history in their garage.", he added
Caterham Seven is priced at £13 650, excluding the upgrade package.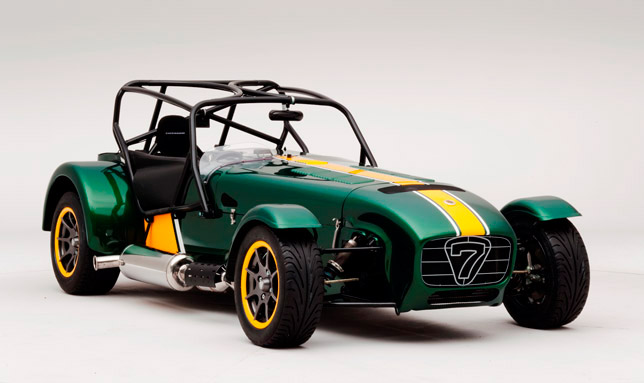 Source: Caterham