Ford Evos Concept at the 2011 Frankfurt Motor Show
Ford is currently exhibiting Evos Concept at the Frankfurt Motor Show. The vehicle showcases the new ideas of the company in terms of style. Evos is a four-door coupe featuring aggressive front end, LED headlights and center-mounted exhaust at the rear housed by a sporty diffuser.
"The Ford Evos Concept unites three key elements which are at the core of our One Ford global product strategy: outstanding design, smart technologies and fuel economy leadership," commented Derrick Kuzak, group vice president of Global Product Development.
"With its compelling design and innovative technology experience, this is a clear demonstration of the exciting vision we have for the Ford brand. While you will never see this car on the road, the next generation of Ford products around the world will display many of the distinctive design ideas and advanced technologies it showcases.", he added.
Ford Evos Concept is powered by a plug-in hybrid (PHEV) powertrain providing the same next-generation performance and fuel economy as the Ford C-MAX Energi scheduled for introduction in North America in 2012 and Europe in 2013. The powertrain includes a 2.0 liter petrol engine helped by an electric motor.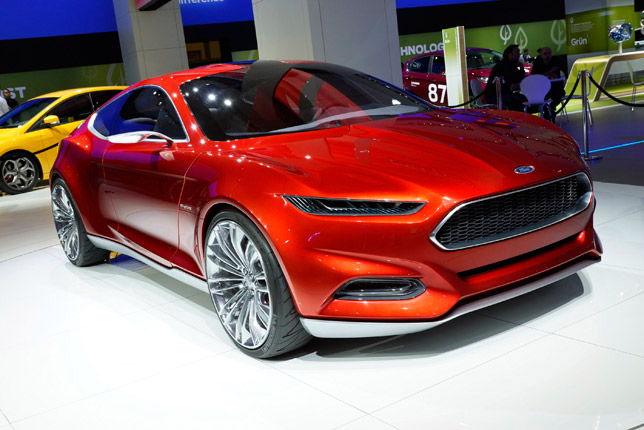 Source: Ford