Jenson Button drives McLaren P1 at the 2013 Goodwood Festival of Speed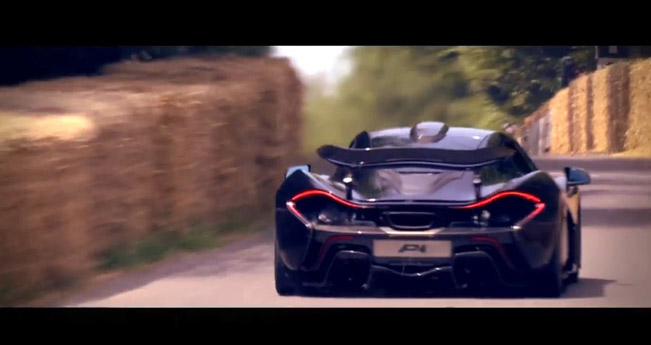 McLaren has published a video with Formula One World Champion - Jenson Button driving the P1 at the 2013 Goodwood Festival of Speed.
Button also had a chance to drive the McLaren M8D Can-Am race car which he described as a "proper beast" that's "so different from what we race these days."
McLaren P1 is powered by a modified 3.8 liter twin-turbo V8 with 727HP (535 kW). The engine is combined with a KERS electric motor with 176HP (129 kW). The total power is 916HP (674 kW) at 7,500RPM and 900Nm (664 lb-ft) of torque. 0-100 km/h in 2.9 seconds, 0-200 km/h in 6.9 seconds, 0-300 km/h in 17.0 seconds.
The hybrid powertrain is connected to a 7-speed dual-clutch gearbox. he electric motor can be used to power the car on its own, with an all-electric range of up to 20 km (12 miles) at an average speed of 50 km/h.
The P1 also features a set of ultra-lightweight alloy wheels fitted with P-Zero Corsa tyres. Behind them, there is a specially developed carbon-ceramic brake system from Akebono.
Source: McLaren