Public Feedback Makes Nissan IDx Freeflow IDx NISMO Reality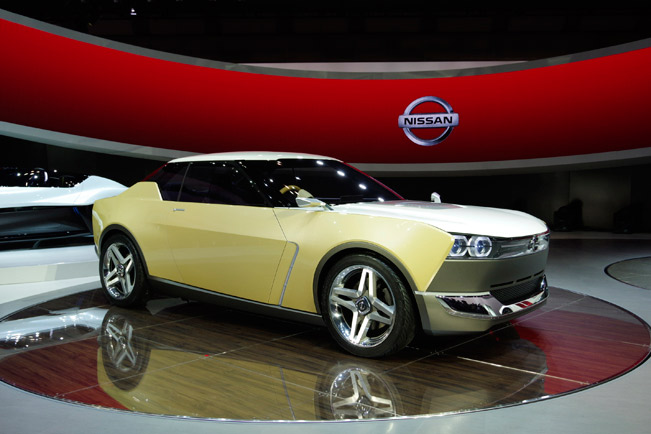 If you think that the Nissan IDx Freeflow and IDx Nismo on display at the 2013 Tokyo Motor Show are tributes to a long-lost past of boxy cars and general sensibility, you'd be wrong. What you see before you is a product of collaboration between Nissan and the masses. The internet masses that is:
"It was designed to appeal to "digital natives," the generation born after 1990, and integrates their feedback into the creation process. Nissan thinks this approach could have real applications in the near future."
So no nostalgia was involved in the making of these IDx concepts (ID – identity; x – a "variable representing the new values and dreams born through communication")? If that really is the case, then we applaud the new age thinking of simple-three box designs and "no nonsense steering wheels". Let's face it, these two look brilliant. Nothing too flashy, There isn't an X-Box bolted to the dashboard and we can't imagine there is a highly sophisticated vehicle management control somewhere in there that will keep you prisoner for weeks for trying to set the clock. No, in fact, the IDx Freeflow uses an analog clock to tell the time. One thing, however, doesn't make sense to us – denim covers for the seats, denim patterns here and there? Must have been the work of either hipsters or of someone definitely not born in the 90s. Also, we are not sure what they mean when they say that the cabin has been designed to look like a living room. At 4.1 meters long, just 1.7 meters wide, and 1.3 meters high, the Freeflow is not what a real estate agent would call a bargain. Keep in mind that in addition to four people, the IDx Freeflow needs to accommodate an engine and a gearbox as well. The Nismo Idx, on the other hand is the more racing-oriented twin. An even more simplistic interior is ballenced out by a rather flamboyant exterior that, Nissan admit, has borrowed "liberally from memorable vehicles of yesteryear and the present". Still, that spirit of the past is said to have come from video games rather then from the real thing.
Not that it's relevant (because these are case studies and there are no plans for production), but Nissan say that it would be possible to mate a 1.2-to-1.5L petrol engine to one of their CVT in order to form the IDx base drivetrain – sensible, economically, revvy and smart. 'Boo' for not actually doing something about it at this point.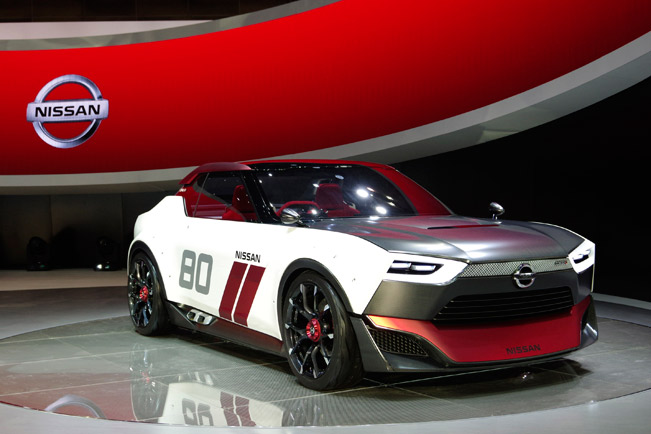 Source: Nissan