Project Kahn 2011 Audi A5 S-Line Cabrio
Project Kahn has already introduced Audi A5 Coupe and now it is turn to the convertible version – A5 S-Line Cabrio.
The aerodynamics package includes new front bumper, a new rear bumper, a rear spoiler and a stainless-steel quad sports exhaust system. The car also comes with 21" RSX matte black alloy wheels fitted with low profile tires.
The interior boasts perforated Nappa leather upholstery, aluminum pedals, revised instrument cluster and an auto-dimming rear-view mirror.
There is no information about performance packages, but probably the turbocharged power units will be able to get more HP with an ECU re-map.
Project Kahn Audi A5 S-Line Cabrio is priced at £44 875 (car included).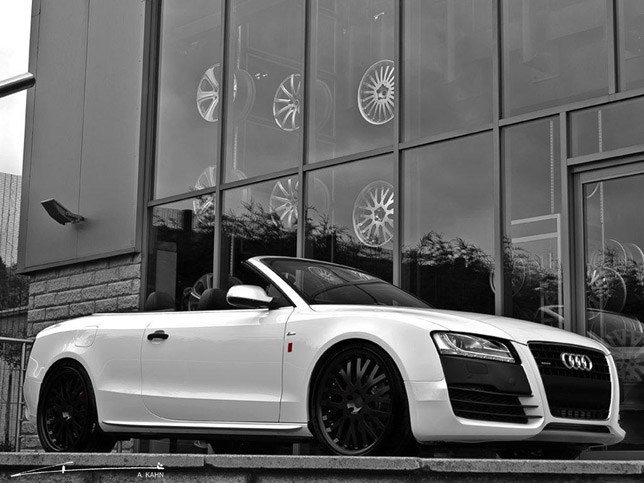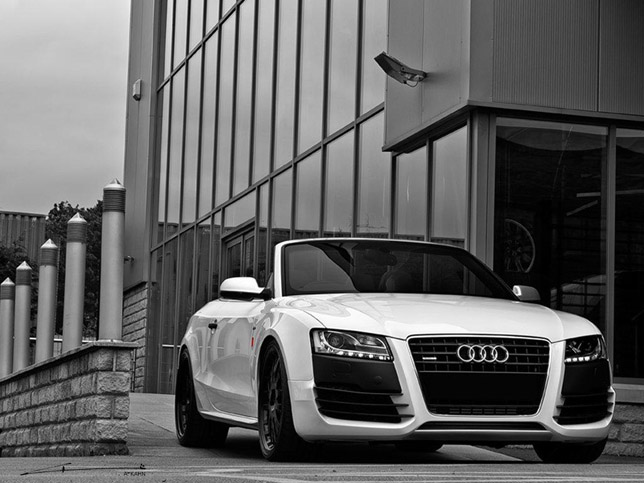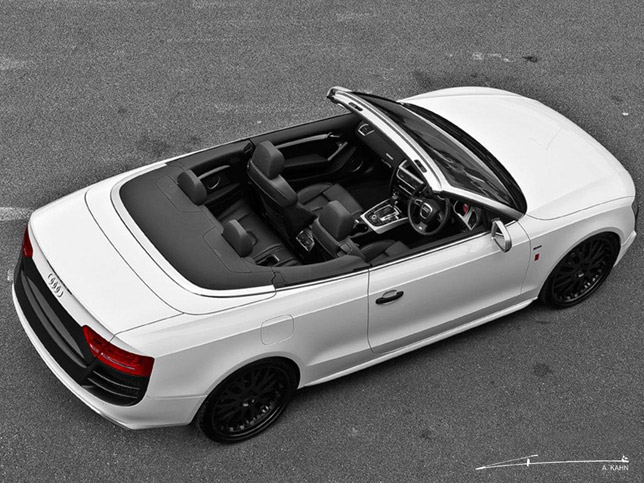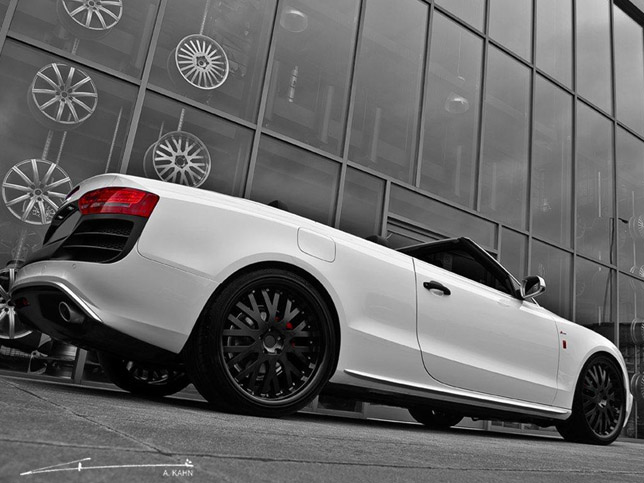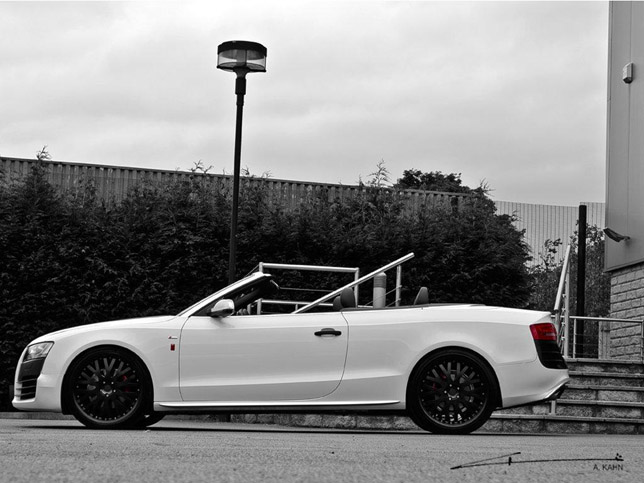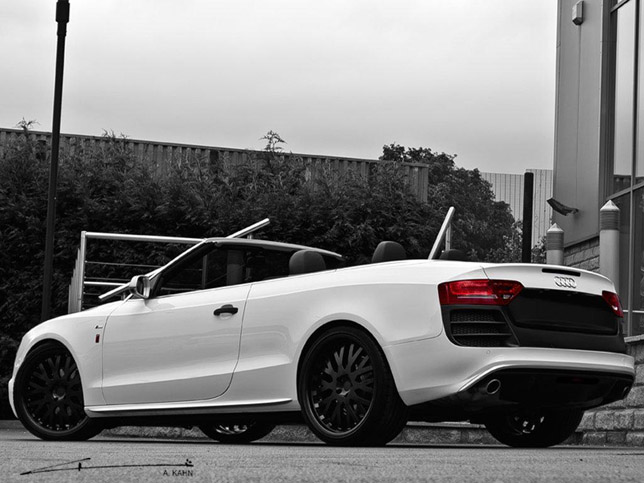 Source: Project Kahn