Schwabenfolia Chevrolet Camaro SS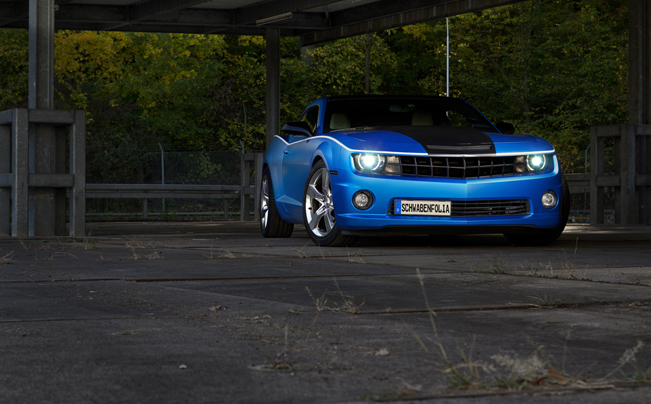 SchwabenFolia has announced their latest project. It is a tuned Chevrolet Camaro SS featuring both – styling and performance modifications.
The 6.2 liter V8 engine has received a compressor TVS2300 Magnuson. The result is spectacular 525HP (386 kW), which is a 120HP increase. There is also a coilover suspension – KW Variant 1 and a set of 20" wheels with five spokes fitted with 245 and 275 tires (front/rear).
The exterior boasts  spectacular opening LSD doors, full wrap - mat shade called Anodized Blue, Black Brushed Steel roof, mirrors, hood and rear spoiler. The side pinstripes, which mark the waistline, are white and also mat.
SchwabenFolia has quite rightly received the first "PWF-Award" for this Camaro with the best PWF foil by Bruxsafol on the most beautiful car, where PWF is well known as Platinum Wrapping Film.
Source: Schwabenfolia