1955 Volkswagen Type 2 Samba Microbus Auctioned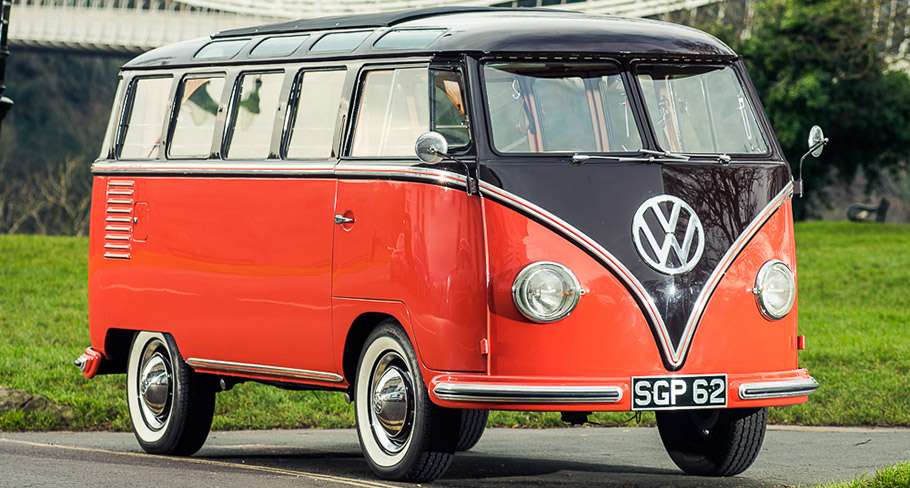 Going under the hammer at Silverstone Auctions' Race Retro Sale next month, a truly unique 1955 Volkswagen Type 2 Samba Microbus will once again remind people about its amazing story!
Beautiful and rare, this Samba Microbus is historically important due to its Volkswagen legacy in the UK. It is believed to be the first, the oldest and the only surviving example of the Volkswagen Type 2 Samba in the country. The Microbus was delivered new on the 21st November 1955 by John Colborne-Barber, the founder of the first ever VW dealership in the UK.
The campervan was kept by Mr. Colborne-Barber until the early 1960's. After its disappearance, according to Silverstone Auctions, the 'SGP 62' was found once again in 1992 in the West Country after 30 years in storage. It has been comprehensively restored to its initial condition with only a few extra safety and convenience features added, while the original appearance has been retained completely.
In terms of equipment, the 1955 Volkswagen Type 2 Samba Microbus arrives with a new bespoke period-correct Devon interior, which is a copy of the same design enjoyed by the Colborne family. Rare items such as Osokool fridge and Dudley stove are in perfect condition. Additionally, the vehicle has a certificate from the Stiftung Auto Museum Volkswagen which confirms its authenticity and a personal letter from Mr. Colborne-Baber's son regarding the bus.
This precious piece of history is hugely popular among collectors. Silverstone Auctions estimates its price between £70,000 and £75,000 and will present the vehicle at Stoneleigh Park, Warwickshire on the 21st and 22nd of February.
Source: Silverstone Auctions