2011 Mazda2 1.5 TS2 Automatic
Mazda now offers Mazda2 automatic model with no advance payment. The customers also can choose the compact Mazda3 1.6 TS hatchback, with manual or automatic transmission, for an advanced payment of just £499.
This year the stylish Mazda2 small car has been at the heart of the brand's Motability programme, with the five-door, automatic model proving especially popular.  This TS2 model features a powerful 1.5-litre 102PS engine and a 4-speed automatic transmission.  0 to 100 km/h in 11.9 seconds, while the CO2 rating is a modest 146g/km.  Standard equipment includes alloy wheels and air-conditioning.
The 1.6 liter petrol engine returns up to 37.2mpg and has 105PS. The emissions are just 176g/km of CO2. The standard equipment includes alloy wheels, dual-zone climate control air-conditioning, electric front and rear windows and a leather steering wheel with integrated audio controls.
"There are more than 700 Mazda3 models on Motability contracts which are due for renewal in the final quarter of 2011 and our autumn deals will provide our customers with another compelling reason to stay with the Mazda brand, whilst our dealers can also offer a much stronger proposition to other Motability drivers, in particular on the Mazda3 1.6 TS Automatic.", said Steve Jelliss, Mazda Fleet and Remarketing Director responsible for the Motability programme.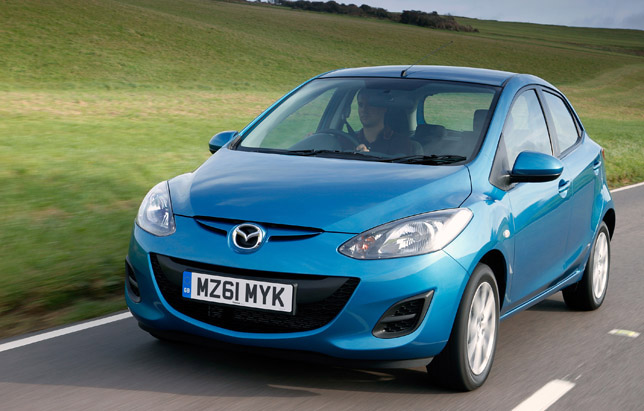 Source: Mazda