2012 Audi A1 1.6 TDI
Audi has introduced a new super economical A1 1.6 TDI, which is sub 100 g/km of CO2.
The price of progress in the Audi A1 1.6 TDI falls even further from this week as an even more fuel efficient version of the frugal premium sub-compact hatchback shrugs off road tax and the London congestion charge through a lower 99g/km CO2 output.
It also comes with improved 74.3mpg economy potential, and unchanged OTR prices for the SE, Sport and S line models ranging.
2012 Audi A1 1.6 TDI starts from £14 480 to £17 865.
The 1.6 TDI features an optimized ECU and fuel system, which means 74.3 mpg and 99 g/km of CO2, instead of 70.6 mpg and 105 g/km. The power is 105PS (77 kW) and 250Nm (184 lb-ft) of torque. 0 to 100 km/h takes 10.5 seconds and the top speed is 190 km/h (118 mph).
Standard features include engine start-stop function, energy recuperation, alloy wheels, air conditioning, single CD audio system with MP3 compatibility, ESP with latest differential lock system.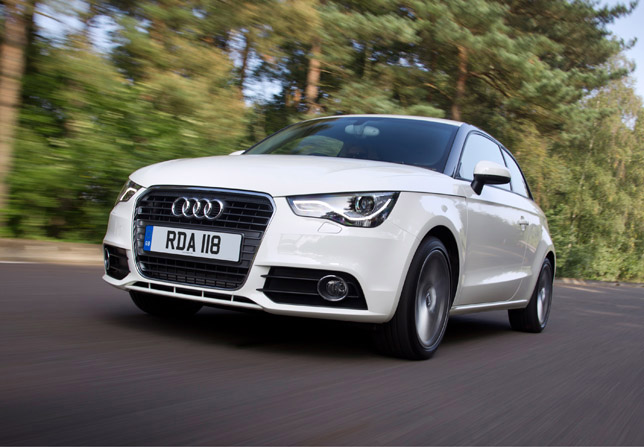 Source: Audi