2012 Chevrolet Colorado teased
At the upcoming 32nd edition of Bangkok Motor Show, Chevrolet is about to unveil publicly its all-new Chevrolet Colorado show truck, offering customers and fans a clear preview of the next-generation Colorado midsize pickup truck.
According to Chevy, Thailand was chosen for the premier of the 2012 Chevrolet Colorado because of the popularity of pickup trucks and the growing importance of the Thai market to Chevrolet.
The new Colorado is scheduled for market launch later this year, and full information and details will be revealed at the start of the show - from March 25 to April 5.
Susan Docherty, vice president, GMIO Sales, Marketing and Aftersales, said:  "Trucks play a key role in most Southeast Asian markets. Nowhere is this more evident than in Thailand, where trucks like the Colorado are ingrained in the local lifestyle.  Thailand was a natural place to give the public a first glimpse of our all-new Colorado."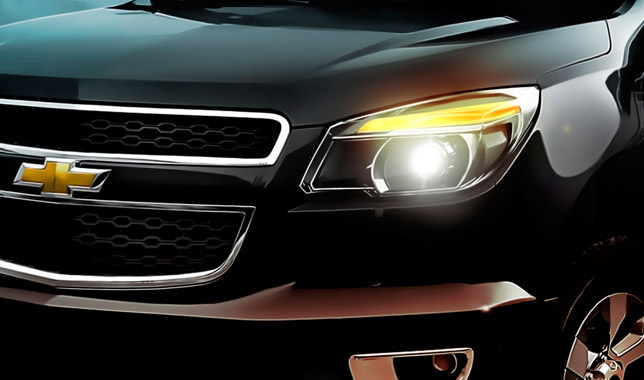 Source: Chevrolet