2012 Imperia GP
There is a new automaker on the horizon - Imperia Automobiles. Besides the interesting name, the company makes an interesting car - Imperia GP. Actually, the Imperia brand had its growth between 1900 and 1950, but now they are ready with a new retro styled model.
Imperia GP follows the lines of a Wiesmann or Morgan and features hybrid technology.
The car will actually go on sale in 2012 at decent price -  89 950 EUR.
Imperia GP is powered by a 1.6 liter turbo engine with 210 PS (154 kW) and 250 Nm (184 lb-ft)and an electric motor with 136 PS (100 kW). The car accelerates from stand still to 100 km/h in 4 seconds flat.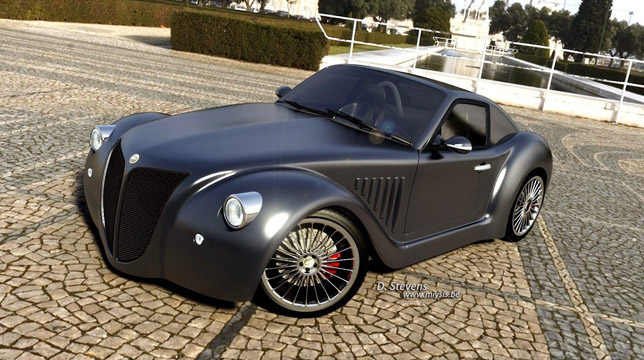 The astonishing thing about it is the fuel consumption - 1.9L/100km and CO2 emissions less than 50 g/km. It also can go up to 70 km (43 miles) only on electricity.
With the high-efficient batteries, the recharging takes only 4 and a half hours.
IMPERIA GP:
Engine Type     Petrol Layout     4 in line turbo Displacement     1.6 l Maximum torque     260 Nm Maximum power     156 kW Gearbox     5 speed
Motor Type     Induction Maximum torque     300 Nm Maximum power     100 kW
Batteries Type     Li-Polymer Layout     1P96S Nominal voltage     355 V Capacity     31 A.h Range on batteries     > 70 km
Battery charger Maximum power     3 kW Net plug     220 V 16 A Charging time     85% in 4h 100% in 5h
Chassis: Steel spaceframe including safety cage
Suspensions: Double wishbones
source: worldcarfans via Autoblog