2012 Mazda BT-50 Freestyle
Mazda is preparing the all new BT-50 Freestyle pick-up, which will make its official debut at the 2011 Australian International Motor Show (1st to 10th July).  Mazda BT-50 will feature the revolutionary Freestyle door configuration first seen on the RX-8 and a unique combination of seating for four, an exceptionally wide pillar-less door opening, and a large carrying capacity.
On each side of the cabin, a front-hinged door and a rear access panel combine to provide a 1 408mm-wide opening that makes for easy entry to and exit from either the front or rear seats.
The rear-seat comfort is at decent level. The cushions have been lengthened by 50mm for better thigh support and more stable fitment of child seats while the seatback height has been increased by 128mm.
Furthermore, the bed hold 1453 liters, which is 266 liters more than the current model.
"Just as we were delighted to be given the privilege of hosting the global debut of the All-New BT-50 Dual Cab in Sydney last year, we are equally delighted to be hosting the global debut of the Freestyle Cab in Melbourne this year. With Australia expected to be the largest market for the All-New BT-50 it's no coincidence that we've been asked to host not one but two global unveilings of this important new model. It's only appropriate that the Australian public see it first.", commented Mazda Australia managing director, Doug Dickson.
The all-new 2012 Mazda BT-50 will go on sale later this year.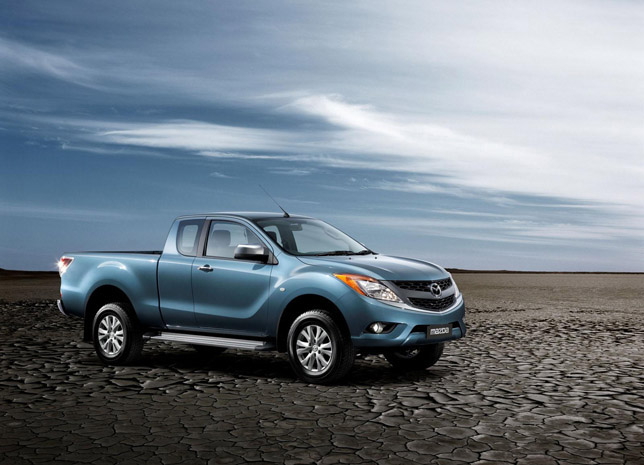 Source: Mazda