2012 Mercedes C63 AMG Coupe "Figure Eight Drift"
Mercedes-Benz USA has released a nice video, where the sports coupe – 2012 C63 AMG makes some "Figure Eight Drift" around two cars of the same model.
Seems not that difficult with its 6.2 liter naturally aspirated V8 delivering 457PS (336 kW) and 600Nm (443 lb-ft) of torque. The engine is mated to a 7-speed SpeedShift MCT gearbox, which delivers all power to the rear wheels. 0 to 100 km/h in 4.5 seconds and top speed of 250 km/h (155 mph). Still, the car is capable of returning 24 mpg on combined cycle (12 litres per 100 km).
The car stands on new 18" AMG alloy wheels painted titanium gray with 235/40 R18 front tires and 255/35 R18 rears.
2012 Mercedes-Benz C63 AMG Coupe is priced at £57 000.
Check out the video, below!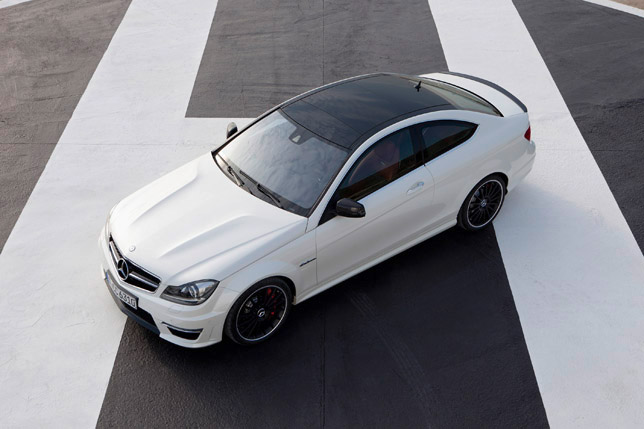 Source: Mercedes-Benz USA via Youtube