2012 MG6 GT fastback S - Price £15 455
The 2012 MG6 is more efficient than ever. It curs the CO2 figures from 184g/km to 174g/km which reduces the Vehicle Excise Duty by one band. This saves £50 on the first year's road tax and £20 a year after that.
Many of the production advances have been made at MG Motor UK's factory in Birmingham where final assembly and quality sign-off of the MG6 range is carried out. The cars are designed and engineered by 300 professionals at two centres of excellence at the MG Birmingham site.
Fuel economy is also improved - 27.7mpg (+1.6mpg) urban. The extra urban cycle is 48.7mpg (+3.5mpg), while the combined figure is 37.7mpg (+2.1mpg).
The improved VED figures mean that the recommended-on-the-road prices for all MG6 models are reduced by £40.
2012 MG6 GT fastback S is priced £15 455. The MG6 GT SE is £16 995 and the TSE trim model starts at £18 955. The top-of-range MG6 Magnette is £19 995.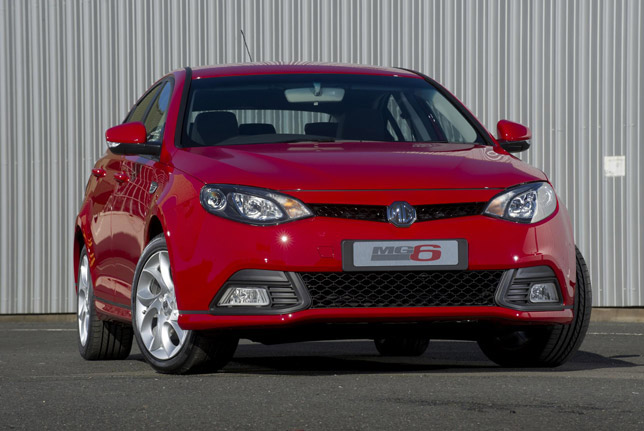 "This is yet more good news from MG. It comes on top of a fantastic debut by Jason Plato and Andy Neate in racing versions of the MG6 at the Brands Hatch opening races of the Dunlop MSA British Touring Car Championship.", said Guy Jones, Sales and Marketing Director at MG Motor UK.
"Jason stormed to victory in the third race and now heads the championship points board as we head to the next round at Donington on April 15.", he added.
"We scooped the What Car? 2012 Security Awardat the start of the year and we are expanding our dealer network all the time so things are really going well for us. But most importantly, people are now realising what a great value for money package the MG6 is as well as being a fantastic car to drive.", Mr. Jones finished.
Source: MG