2012 Volkswagen Eos
Volkswagen has introduced 2012 Eos, which comes with a number of accessories specially created for the convertible.
2012 Volkswagen Eos includes new aerodynamics, new wheels, bicycle carriers, a tailgate lip spoiler, stainless steel tail pipes and a boot lid protection bar. 2012 Eos also has a set of new 17" Azuro light alloy wheels with five double spokes and a brilliant silver finish.
The interior features three trim packages - carbon look, aluminum look or piano finish.
2012 Eos can be fitted with a bicycle rack that attaches to the rear of the convertible, via a simple mechanism, so you can carry your bike wherever you want.
Finally, the convertible offers a two roller suitcase designs.
The price list for the new 2012 Volkswagen Eos accessories is available at local dealerships.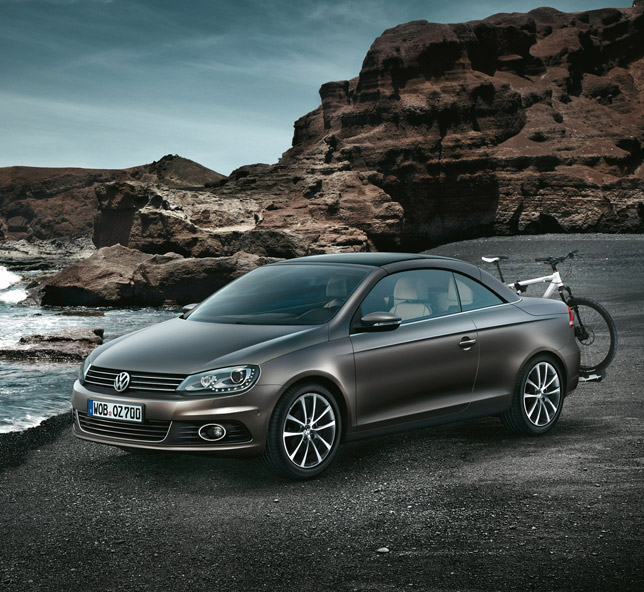 Source: Volkswagen