2013 Skoda Yeti Sochi Special Edition for Russia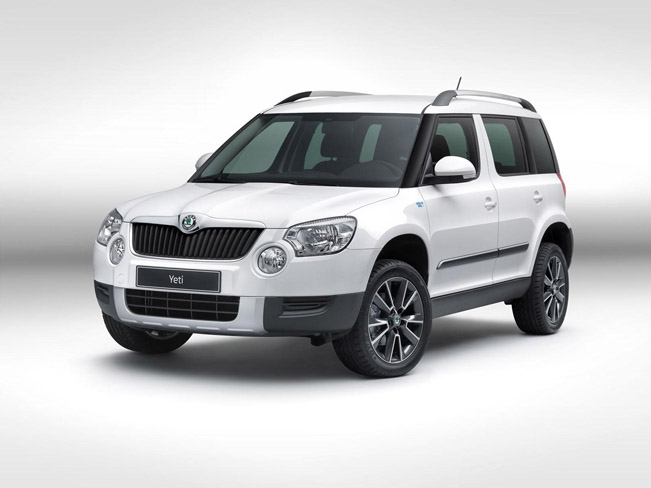 A strong showing at the Moscow International Automobile Salon (August 29th to September 09th, 2012) underscores Czech carmaker SKODA's growth ambitions in Russia. On display for the first time in Moscow is the SKODA Yeti Sochi. This special model provides a preview of SKODA sponsorship of the 2014 Winter Olympics and will see its sales debut in Russia in 2013. SKODA confirms the market launch of Rapid compact saloon in Russia. The Rapid for Russia will run off the line at Volkswagen's Kaluga plant from the early 2014. In addition, SKODA presents its current model palette as well as the SKODA Yeti 1.4 TSI in combination with DSG, a seven-speed double clutch transmission.
"Russia is a pillar of our international growth plans and has a central importance for our 2018 growth strategy," commented SKODA CEO Prof. Dr. h.c. Winfried Vahland.
"This country is one of the world's strongest-growing market and offers tremendous potential for SKODA. We intend to resolutely continue our dynamic development of recent years. We will have more capacity in the future so as to further raise our sales in Russia," he added Vahland. Yeti Sochi features a candy-white exterior with special badging and unique alloy wheels. The interior boasts two-tone seats (with Sochi 2014 tags), blue contract stitching and exclusive door sill plates.
Skoda Yeti Sochi is powered by a 1.8 liter TSI petrol engine with 150HP (112 kW). It is mated to a dual-clutch transmission sending the power to an AWD system.
The special edition Yeti will hit the Russian market next year.
Source: Skoda