2013 Volkswagen Golf VII Plug-in Hybrid - 1.5 liters per 100 km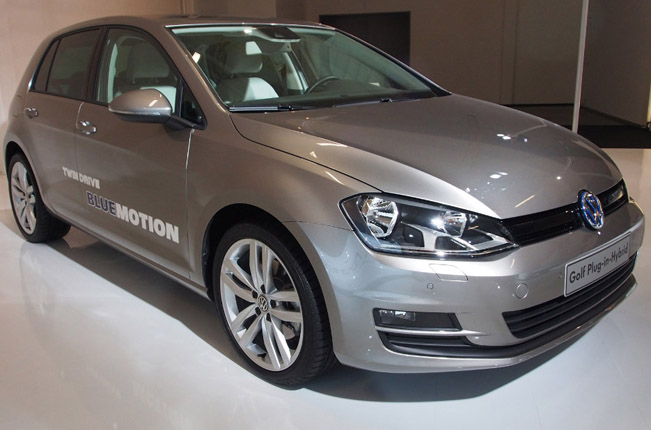 Volkswagen has announced the new Golf Plug-in Hybrid, which is based on the 7th generation of the hatchback. It is expected to hit the market in the beginning of the next year.
The Golf VII Plug-in Hybrid is powered by a 1.4 liter TFSI with 150HP (110 kW) and a 102HP (75 kW) electric motor coupled to a dual-clutch S-tronic 6-speed gearbox. The powertrain is the same as in Audi A3 e-Tron Plug-in Hybrid. The total power is 204HP (150 kW) and 350Nm (258 lb-ft) of torque.
0-100 km/h in 7.6 seconds and a staggering fuel consumption of 188 mpg UK (156.5 mpg US) – 1.5 liters / 100 km with CO2 emissions of 35 g/km. What is more, the Plug-in Hybrid Golf is capable of travelling up to 50 km (31 miles) in electric mode with speeds up to 130 km/h (81 mph).