2013 Volkswagen Golf VI R Cabriolet - UK Price £33,170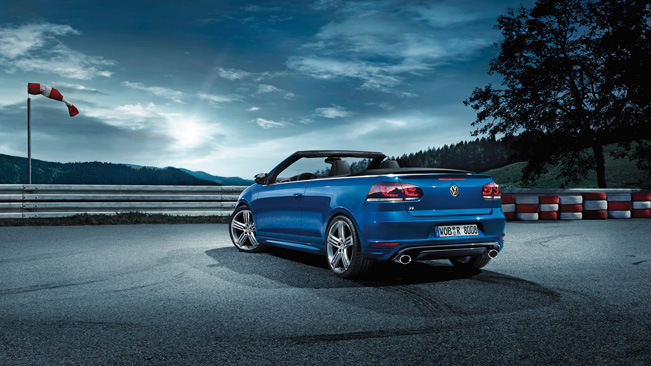 Volkswagen UK has announced that the all-new 2013 Golf VI R Cabriolet will have a massive 5,600 price cut, which means that the convertible is now available for just 33,170.
"The price and premise were wrong, and with the benefit of independent perspective we pushed very hard to get the pricing modified", commented VW UK chief Robert Hazelwood.
What is more the manufacturer promised to return the difference to all current 6 clients who ordered the car before the price cut.
The 2013 Volkswagen Golf VI R Cabriolet is powered by the well-known 2.0 liter turbocharged petrol with 270HP (200 kW) and 350Nm (258 lb-ft) of torque. 0-100 km/h in 5.7 seconds and a top speed of 250 km/h (155 mph). The engine is mated to a 6-speed manual gearbox or a 6-speed DSG available as an option.
Source: Volkswagen