2014 Chevrolet Camaro Z28 - Grip Problem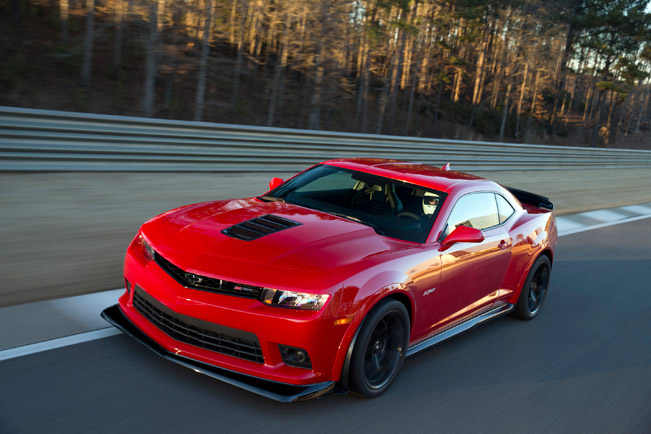 A very strange problem occurred with the all-new 2014 Chevrolet Camaro Z28. As we well know, the performance car is extremely fast, so fast even that it provides more traction than the wheels can handle.
The engineers noticed that the wheels rotate inside the tire, which kind of unexpected challenge that requires fast thinking. Obviously the main reason are brakes, which provide excessive stopping power.
"We were told to build a fast car – period," commented Mark Stielow, Camaro Z/28 program manager and pro-touring expert.
"We knew on Day One we'd need to bring some of the best suppliers onboard to make it happen.", he added.
Some of the suppliers included Pirelli and its P Zero™ Trofeo R tires and Brembo for carbon-ceramic brake rotors. The Trofeo R tires have a track-oriented tread design and compound that, together with the carbon-ceramic rotors, help the Z28 achieve up to 1.5 g in deceleration force.
It was a perfect combination, but engineers quickly found that when the Z28's capability was tested, the wheels were rotating – slipping – inside the tires. They sought the root of the problem by marking one of the Pirelli P Zero™ Trofeo R tires at the beginning of a lap with a chalk line relative to the valve stem on the wheel. At the end of the lap, they recorded where the chalk line ended up and noticed the tire had rotated at least a full 360 degrees from where they started.
The solution was media blasting, which involves shooting a gritty material through an air gun at the wheel's surface, adding texture to the paint for the tire to grip.
Source: Chevrolet