2014 Jaguar XKR-S GT [video]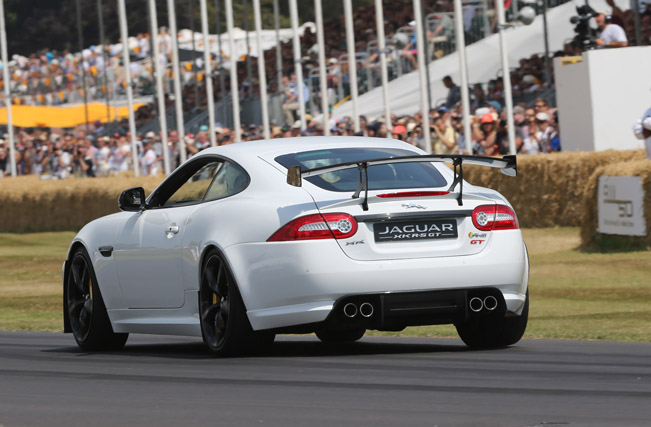 Drive has published a nice video clip with the super-fast Jaguar XKR-S GT driven by Chris Harris. The sports car is already available on the market with pricing starting from $174,000 in the US or £135,000 for Europe.
The XKR-S GT is powered by a 5.0 liter supercharged V8 with 550HP (404 kW) and 680Nm (501 lb-ft) of torque. 0-100 km/h in 3.9 seconds and a top speed of 299 km/h (186 mph). The engine is connected to a 6-speed automatic gearbox sending power to the rear wheels.
Some of the features include ceramic brake system, height-adjustable and adaptive dampers, a carbon-fibre front splitter, dive planes, extended wheelarch spats, an elevated rear wing, rear diffuser and an aluminium valance.
Enjoy the video!
Source: /Drive via Youtube