2014 Mercedes S-Class [leak]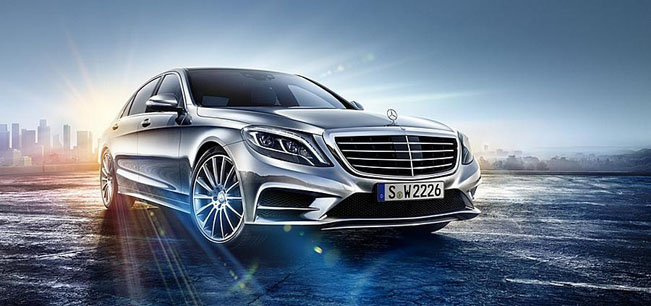 The all-new 2014 S-Class is on its way to official revealing on May 15th. Official picture has been released by Mercedes-Benz Austria. The image has quickly been posted by BlogAutomobile.
The new S-Class boasts a sportier front fascia with a prominent grille, LED-infused headlights and larger air intakes. There will be a lot of uxurious options including heated / ventilated seats, a rear seat entertainment system and an "Air Balance Package" that filters and ionizes the air and can even dispense perfume.
Engine range remains unconfirmed, but probably there will be a 4.6 liter twin-turbo V8, a 5.5 liter twin-turbo V8 and a powerful new V12 engine. Also mighty diesels, hybrid and plug-in hybrid variants are expected.
Source: blogautomobile.fr