2014 Porsche 911 GT3 Cup Race and Road Cars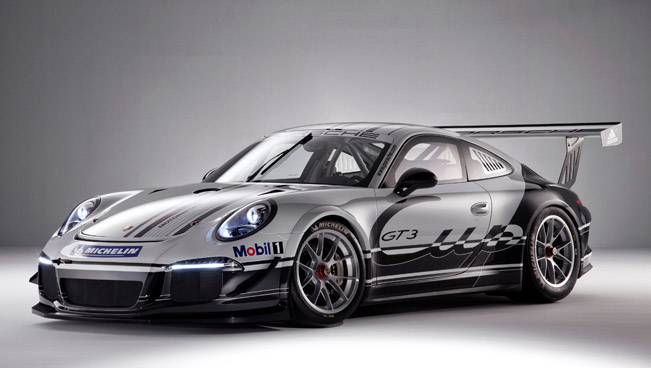 Porsche has introduced 2014 911 GT3 Cup Race Car and Road model as well. The new 911 GT3 Cup is the latest edition of the best-selling racing car of all time, having been built in a production series of more than 2,000 since 1998.
The new 991 911 GT3 Cup Racer is based on the 911 GT3 road car. It is powered by a 3.8 liter flat-six – 460HP (338 kW) at 7,500RPM – an increase of 10HP compared. The engine is mated to a 6-speed dog-box developed by Porsche Motorsport sending the power to the rear-wheels.
First run in 2003, the Carrera Cup GB is Britain's fastest single marque GT racing series and has a permanent position as prime support to the British Touring Car Championship. Full details about the Carrera Cup GB will be available from the Porsche stand and Championship representatives will be on hand throughout the Show to take enquiries.
The 2014 schedule includes a sensational date on the morning of the Le Mans 24 Hours race in June, when the Carrera Cup GB will run alongside the Carrera Cup France as the prime support of the famous French endurance sports car race.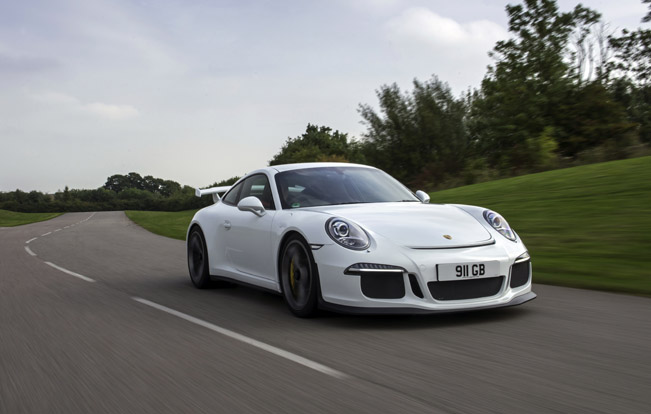 2014 Porsche 911 GT3 Cup Road Car is priced from £100,540. It comes with a highly specialized performance drivetrain comprising a 3.8-litre flat engine developing 475HP (350 kW) at 8,250RPM, a Porsche Doppelkupplung (PDK) double-clutch gearbox, and high traction rear-wheel drive. 0-100 km/h in 3.5 seconds and 0-200 km/h in 12 seconds. The lap time on the Nurburgring-Nordschleife is even more impressive: the new 911 GT3 completed this track, commonly regarded as the most difficult in the world, in less than 7:30 minutes.
Porsche is using active rear-wheel steering for the first time. Depending on the speed, the system steers in the opposite or the same direction as the front wheels, thereby improving agility and stability. Among the other new driving dynamics features are the electronically-controlled, fully variable rear differential lock, and the dynamic engine mounts.
The height, toe and camber of the newly-developed all-aluminium suspension is still adjustable. There are also new 20" forged alloy wheels with central locking used for optimal contact with the road.
Traditionally, the 911 GT3 comes as a two-seater based on the lightweight body of the current-generation 911 Carrera. However, the front and rear part are always model-specific. For this latest generation, the 911 GT3 is 44 mm wider than a 911 Carrera S across the rear axle. Another clear identifying feature is the large, fixed rear wing. This makes a decisive contribution to the exemplary aerodynamics of the new 911 GT3, which combines low air resistance with a further increase in downforce.
Source: Porsche