2014 Subaru Levorg [video]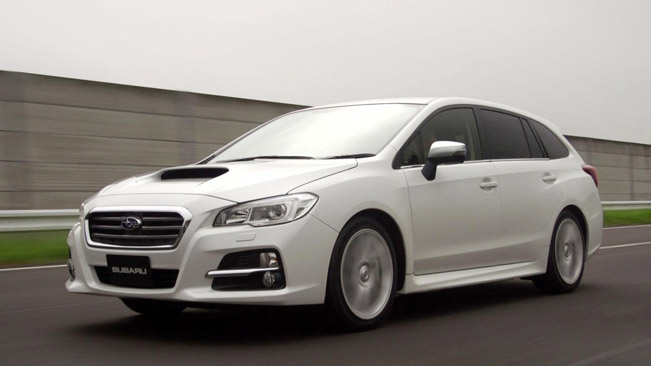 Subaru has published a video on Youtube with first impressions of the 2014 Levorg. The model is expected to hit the Japanese market tomorrow. The pricing starts from ¥2,667,600.
2014 Subaru Levorg is described as a "real sports tourer". The production model is practically identical to the concept, which was presented at the 2013 Tokyo Motor Show.
The engine range includes a 1.6 liter turbocharged petrol with 170HP (125 kW) and 250Nm (184 lb-ft) of torque and a 2.0 liter turbocharged with 300HP (221 kW) and 400Nm (295 lb-ft) of torque. Both are mated to a CVT (continuously variable transmission) sending the power to an all-wheel drive system.
Source: Subaru