2015 Citroen C4 Saloon Will Conquer the Chinese Roads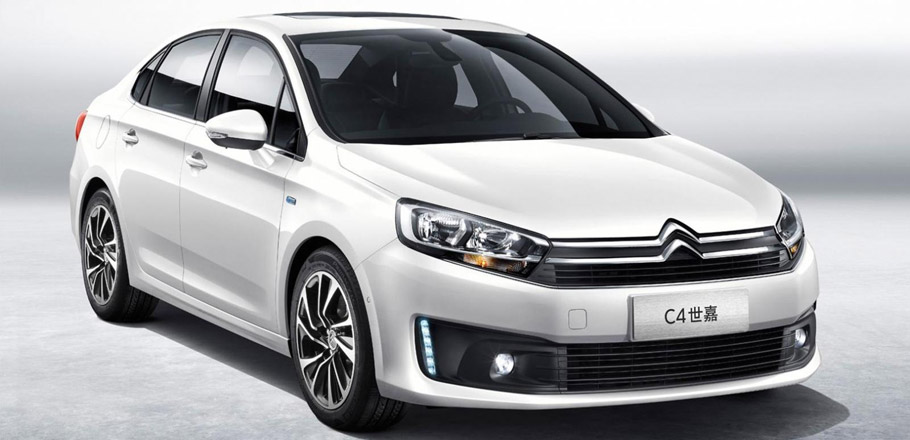 Citroën is ready to present the latest C4 saloon model to the Chinese public and will make it at the    2015 Chengdu Motor Show, held from 4 to 13 September. The model is set for launch at the end of this year and it is planned to replace the C-Quatre in the "three-box" C-segment. Furthermore, the new C4 saloon is a further asset in Citroën's sales following the successful launch of the C3-XR SUV.
To be precise, Citroën team will unveil an interesting vehicle, especially restyled to fit the needs of the Chinese market. The vehicle is 4.55m long and is positioned in the core three-box saloon C-segment, placed between the C-C-Elysée and the C4 L. The launch of the model will ensure optimal coverage in the Chinese market and it is expected that it will gain vast popularity due to the popularity of the C-middle segment saloon models accounted for 60%  of passenger car sales in 2014. In fact,  the C-segment in general represents more than one out of two passenger vehicles sold.

Beautiful, spacious and cozy, the C4 saloon has a lot to offer in terms of performance, technology and safety. The fresh vehicle now comes with a 130 hp (95 kW) 3-cylinder petrol engine, paired to either manual or automatic transmission. There are also numerous hi-tech technologies incorporated as a standard equipment: touch screen, hands free access and start and blind sport monitoring system.
So, it looks sweet, promises comfortable ride and has numerous interesting features. Now we wonder what would the Chinese customers say about it.
Source: Citroen