2015 Polaris Slingshot [videos]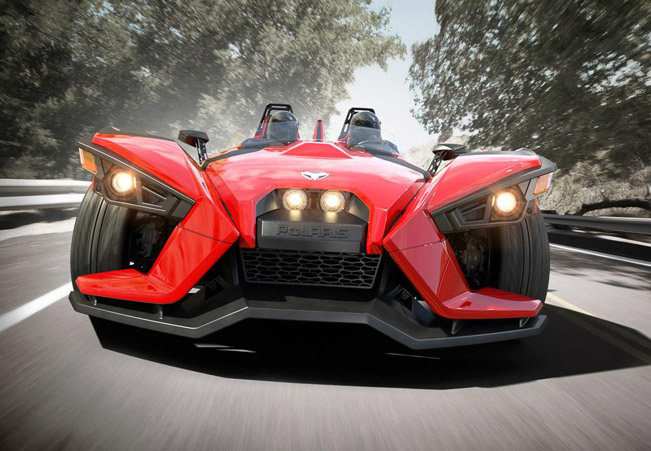 Polaris has officially unveiled the extreme 2015 Slingshot three-wheeler. The vehicle is going against tough competition like Campagna T-Rex and other similar three-wheelers. The new Slingshot looks a lot like KTM X-Bow, but has only a rear center-mounted wheel.
2015 Polaris Slingshot is powered by a 2.4 liter EcoTec engine – 173HP (129 kW) at 6,200RPM and 225Nm (166 lb-ft) at 4,700RPM. The engine is sourced by GM and mated to a 5-speed manual gearbox. The overall weight is just 771 kg (1,700 lbs), so it boasts an impressive power-to-weight ratio.
The interesting vehicle is 149.6" long, 77.6" wide and 51.9" tall. The wheelbase is 105" and a 5" ground clearance. It rolls 18" front wheels and a 20" rear wheel. The body panels are manufactured from polymer to guarantee rustproof and better resistance to impacts.
Other special features include projector-beam headlights, LED taillights and 3-point seat belts. It also features a reverse tilt hood and a double wishbone forged aluminum suspension. Last, but not least is the electronic power-assisted steering with ESC (electronic stability control).
The interior boasts adjustable waterproof seats, a water-proof infotainment system with a 4.3" LCD with Bluetooth as well as 6-speed sound system, USB and a backup camera. A locking glove box compartment and storage bins are also available.
2015 Polaris Slingshot is priced from $19,999 for the entry-level model and goes up to $23,999 for the SL trim level. The vehicle comes with 2-year unlimited warranty.
Enjoy the videos!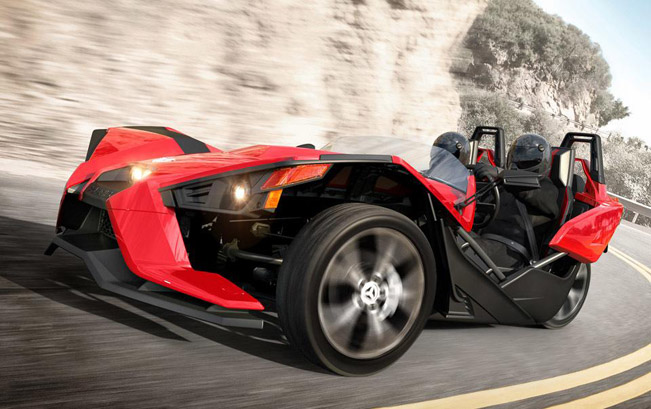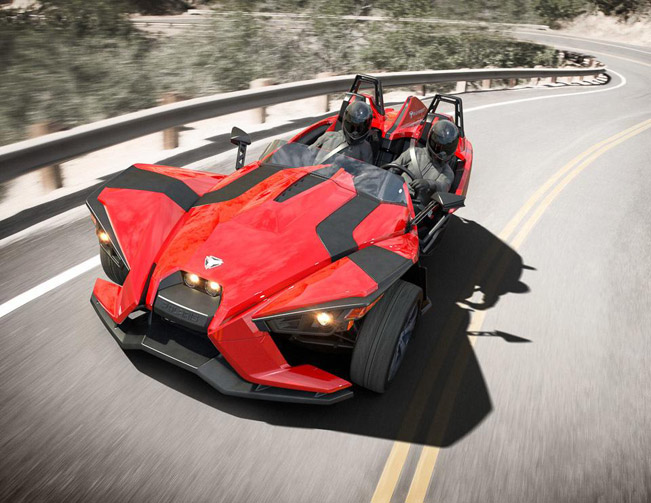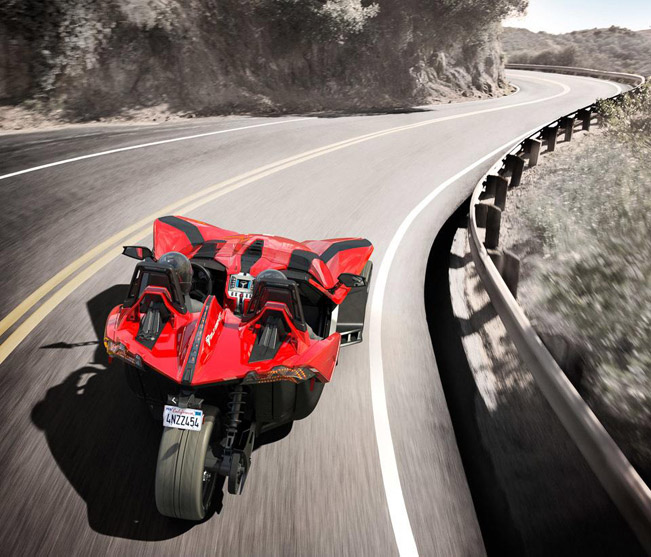 Source: Polaris Slingshot