2016 Audi RS Q3 Comes With Style And Power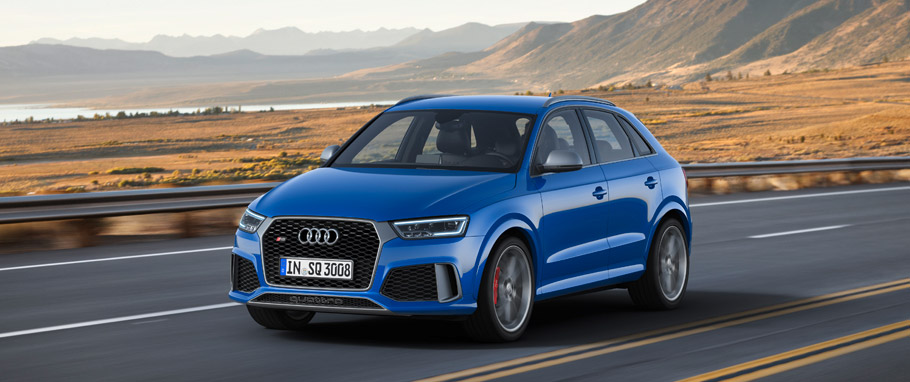 The arrival of Audi RS Q3 performance will confidently keep up the high ranks of the whole Performance range. Joining RS 6 and RS 7, the RS Q3 will try its best to prove itself worthy with the monstrous 367hp (269kW) of total output via the five-cylinder fury under the bonnet.
Exterior styling

The exterior design demonstrates these well-known lines of RS lineup. And yes, this includes the neatly-styled bumpers, large air intakes and heavily profiled diffuser insert at the rear. Also, RS Q3's looks are a bit different from these of the classical RS Q3, thanks to the matt titanium-look details, SIngleframe grille, lateral flaps in the air inlets, exterior mirror housing, roof rails, upper edge of the diffuser and many more. And let's not forget the distinctive 20-inch "performance exclusive" alloys with matt titanium finish that complements the exterior detail and the red calipers with RS logo.
Interior features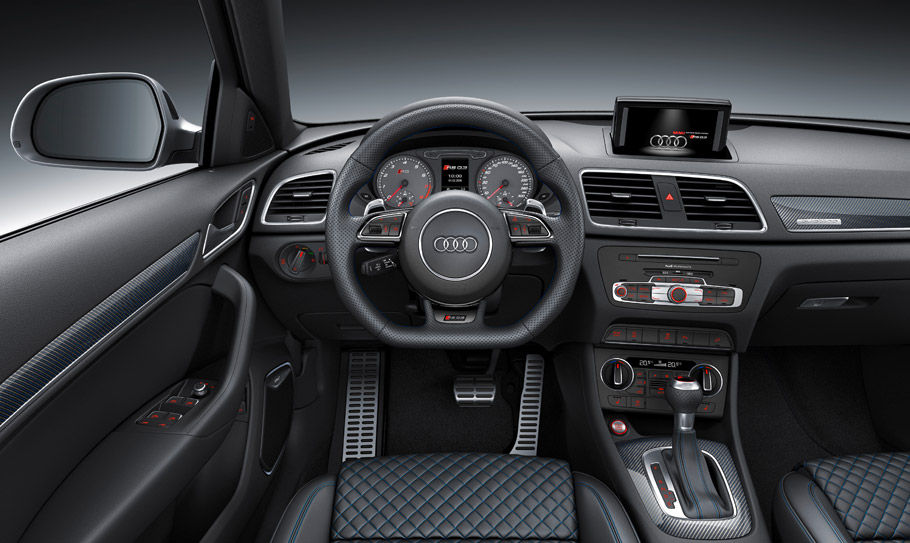 The dynamic concept of the exterior has also managed to influence the interior. For example, the dial instruments now include grey faces, white dials and red needles. Sporty seats, wrapped in Alcantara and leather will ensure comfortable ride, while the sporty leather steering wheel offers full control over the vehicle and the road. There is also a central armset and special floor mats, as well as carbon inlays, and blue thread. Additionally, the standard equipment of the car includes all-LED headlights, LED daytime running lights, taillights, privacy glass, Audi advanced key system, Audi Music Interface, 180-watt Audi Sound System, satellite navigation and front and rear parking sensors.
SEE ALSO: 2017 Audi R8 is Priced at $162,900 USD [w/video]
Drivetrain system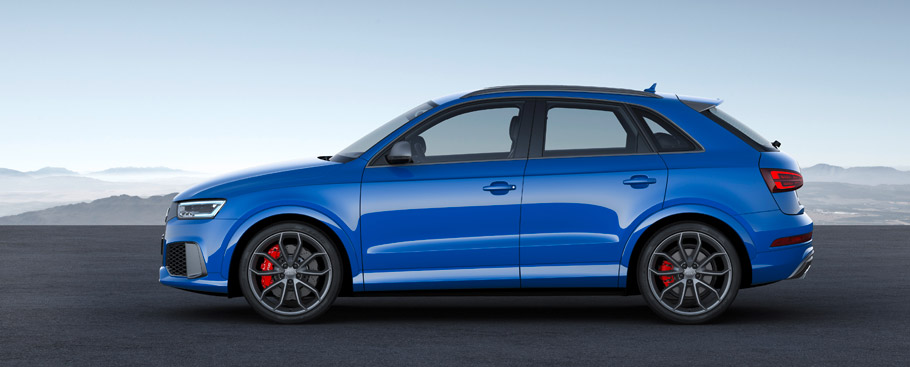 The fury mentioned above is indeed a 2.5-liter TFSI unit, recently crowned as "International Engine of the Year". It is known for incredible cooling capacity and heavily upgraded fuel pump. This configuration contributes to a peak torque of 465Nm between 1,625 and 5,500 rpm and allows the machine to accelerate from 0 to 100km/h (62mph) in just 4.4 seconds and reach a top speed of 300km/h (167mph). And with the seven-speed S tronic gearbox with tight ratios, this vehicle surely has a lot to demonstrate. The RS Q3 also offers and fine-tuned suspension that lowers the body with a total of 20mm, compared to the standard Q3. This tweak, along with the damper control system allow smooth ride in any given situation. And provided that the system allows a total of three driving modes (Comfort, Auto and Dynamics), customers and potential buyers shouldn't worry about comfort issues.
Source: Audi